AudioReputation is reader-supported. When you buy through links on our site, we may earn an affiliate commission Learn More
Looking for an entry-level audiophile-grade DAC/preamp combo? PS Audio Stellar Gain Cell DAC could be just the thing you need. Priced at $1,700, Stellar Gain Cell DAC is not exactly cheap but, compared to other audiophile gear, especially to flagship models made by PS audio and other reputable manufacturers, this DAC/preamp combo device can be considered quite affordable. What's even more important is that the PS Audio team managed to maximize the performance and offer more than you could expect at this price point. PS Audio Stellar Gain Cell could easily be the best DAC/preamp under $1,700 on the market. Want to know more? Read our in-depth review and find out everything about the features and performance of this magnificent device.
---
Every true audiophile knows that you'll never get the same kind of performance with an integrated amp as you would get with a system made of separate components (phono stage + DAC/preamp + amp). The number of integrated amps offering audiophile-grade performance is very limited and they are usually extremely expensive. Most audiophiles would argue that even these high-end integrated amps cannot outperform a great system made of separate components. The majority of integrated amps are budget-oriented and the manufacturers try to maximize the value which, unfortunately, means that they have to make many compromises (cheaper components, less complex voltage regulations, lower power output, etc.). That's why you have to go for separates if you want to have a true audiophile experience.
Stellar Gain Cell is an amazing analog preamp with balanced input/output circuitries, built-in high-quality DAC, and a built-in Class-A headphone amp. The PS Audio team invested years of research and innovation into this device and their main imperatives were affordable pricing and uncompromised sonic performance. After our testing, we can only confirm that Stellar Gain Cell is a piece of art. When combined with the right audio source, right amp, and right speakers, you'll get an extraordinary musical experience.
Our recommendation is to pair the PS Audio Stellar Gain Cell DAC/preamp with one of the amps from the Stellar series – two Stellar M700 mono amps (pricier option) or one Stellar S300 stereo amp (cheaper option).
Recommended combo – PS Audio Stellar Gain Cell DAC + PS Audio Stellar M700 Mono Amplifier (pair)
Approx. price – $4,700
Option 2 – PS Audio Stellar Gain Cell DAC + PS Audio Stellar S300
Approx. price – $3,200
Simple, minimalistic design

Relatively small footprint

Excellent construction quality

Class-A preamp and headphone amp

Full-featured DAC

Volume controls based on the Gain Cell stage

Balanced analog XLR inputs and outputs

Unbalanced RCA inputs (x3) and outputs (x1)

4 digital inputs – I2S (HDMI), coax x2, optical, and USB

Compatible with DirectStream Memory Player

Comes with a remote

Powerful and mesmerizing sonic performance
Price (this is an affordable entry-level audiophile-grade preamp/DAC but it cannot be considered cheap)

Cheap-looking remote
If you are looking for a way into the world of audiophile equipment but don't want to spend a fortune, PS Audio's Stellar Gain Cell DAC, combined with S300 or M700 amps, is a smart and budget-friendly solution. Even those hard-core nitpicking audiophiles and music lovers will appreciate the performance of this PS Audio combo. It's maybe not the best-performing audiophile-grade DAC/preamp on the market but there's no chance that you can get anything better for the price.
What's in the box?
The packaging is nice and simple without excessive branding on the box. All the components are nicely protected. The packaging contains your Stellar Gain Cell DAC/preamp, IR remote, power cable, nicely written user manual, and a 3-year warranty. You'll have to buy all the connection cables separately (not included in the box).
Specs
Specifications
DIMENSIONS
Width
17in
Height 
3in
Depth 
12in
Weight 
13.5lb
INPUTS
Analog
RCA (3 stereo pairs)

Balanced XLR (1 stereo pair)
Digital
I2S x1

Coax x2

Optical x1

USB x1
OUTPUTS
Analog
Unbalanced RCA (1 stereo pair)

Balanced XLR (1 stereo pair)

6.35mm headphone output x1 (front panel)
Digital
None
PERFORMANCE
Frequency response
20Hz–20kHz (+0dB/- 0.25dB)

10Hz–100kHz (+0.1dB/-3.0dB)
THD
Less than 0.025% (at 1kHz)

Less than 0.05 (at 20Hz-20kHz)
Gain
12dB (+/-.5dB)
Input impedance
RCA – 47kΩ

XLR - 100kΩ
Output impedance
RCA - 100Ω

XLR – 200Ω
DAC SPECS
Supported sampling rates
I2S – up to 384kHz (PCM), DSD64, and DSD128

Coax – up to 192kHz (PCM)

Optical – up to 96kHz (PCM)

USB – up to 384kHz (PCM) and up to DSD128
HEADPHONE AMP SPECS
Supported impedance
16Ω-300Ω
Power output
300mW at 300Ω

3.5W at 16Ω
S/N Ratio
Greater than 95dB
Noise
Less than -80dB
THD
Less than .05% at 300Ω

Less than .06% at 16Ω
Output impedance
Less than 4Ω
ADDITIONAL FEATURES
Volume dial with .5db and 1dB steps (80dB total range)

Home Theater Mode (analog inputs)

Phase control (digital sources)

Filter control (PCM digital sources)

Trigger output (3.5mm) x2

IR remote
Design
The manufacturer decided to take a minimalistic approach. The chassis is made of aluminum and it's compact and solid. It's not too high (only 3in) which makes stacking a lot easier.
The front panel is very simple – there's a PS Audio logo (which doubles as the on/off button), OLED display, select button, volume dial, and headphone input (6.35mm). You are supposed to use the select button and volume dial to adjust all kinds of settings (select a digital filter, adjust display brightness, rename inputs, etc.). It sounds hard but it's actually quite intuitive. If you don't want to use the buttons on the unit itself, you can always use the remote that comes with it.
Available in two colors
All the inputs and outputs are located on the rear panel. The layout is quite simple. The inputs are arranged in two sections – digital inputs are on the left side and analog inputs are on the right side. All the outputs are in the middle.
Stellar Gain Cell DAC features 4 digital inputs – USB, optical, coax (x2), and I2S input in the form of HDMI input.
There are also two balanced analog inputs as well as 3 single-ended RCA inputs. RCA inputs are maybe a bit too close to each other which could be a problem when using some large RCA connectors.
When it comes to outputs, you have two balanced analog outputs (left and right), unbalanced single-ended RCA outputs, and two trigger outputs (for connecting to the amp).
Inputs and outputs
Features
Stellar Gain Cell is designed around PS Audio's trademark Gain Cell volume control circuitry designed by the founder of the PS Audio, Paul McGowan. This analog preamp is then combined with a DAC designed by Bob Stadtherr. The DAC is based on Sabre32 bit Hyperstream DAC chip which is widely recognized as one of the best in the industry.
One thing the founder of PS Audio is very proud of and likes to brag about is the Gain Cell technology. The majority of preamps and DAC/preamp combos use the potentiometer-based volume control. The good thing about this traditional approach is that it's cheap and easy to install, but the problem is that it disrupts the audio signal, adds some coloration to the sound, and causes some disbalance between the channels (2-3dB). If the manufacturer wants to maintain signal integrity, it has to use a complicated network of transformers, relays, attenuators, etc. Gain Cell is a much cleaner solution – it varies the gain of a signal as you turn the volume up or down. Gain Cell enables very accurate channel matching and prevents signal degradation (this applies to both speakers and headphones connected to the Stellar Gain Cell DAC).
Gain Cell is one of the most important PS Audio trademarks
The manufacturer paired a complicated digital circuitry with their proprietary balanced Class A analog output stage and built-in custom-made FPGA (Field Programmable Gate Array) for the input stage.
The manufacturer also implemented multiple power supplies for different sections of the circuit and tried to separate the DAC circuitry from the output-stage circuitry in order to preserve the signal integrity and prevent any interference.
When it comes to digital inputs, you already know that there are 4 input types (optical, coax, I2S, and USB). I2S input is compatible with PS Audio's Direct Stream Memory Player so you can use the DMP as a media source. The DAC supports PCM, and single and double-rate DSD playback (DSD64 and DSD128). The max supported sample rates are 384kHz via USB (asynchronous), 192kHz via coax input, and 92kHz via optical input.
Another thing worth mentioning are the selectable filters that you can use with digital sources. There are three filters and each of them brings a subtle sound coloration. The default filter (Filter 1) has the least bright treble. The default filter simply ''shaves" some peaks in the treble region. According to the manufacturer, this filter offers the best musicality and that's why they decided to make it the default filter. The second filter offers more accurate treble reproduction which could be perceived as brighter or more ringing. The third filter is somewhere in between the first and second. This filter offers the most accurate reproduction but it's often perceived as ''too analytical".
The manufacturer also decided to add an analog headphone amp stage to this combo device. This built-in headphone amp can deliver up to 3.5W of Class-A power into any 16Ω headphone model and up to 300mW into 300Ω headphones. These are some pretty respectable numbers.
The remote that comes with the Stellar Gain Cell DAC is probably the only thing we weren't completely happy about. It's too small and looks kind of cheap. It is perfectly responsive and we don't have any complaints about that. Also, it's definitely easier to use the remote than the buttons on the unit itself. Renaming the buttons In1 to In9 and assigning some names to them (like OPT, USB, BAL, RCA) would be a simple upgrade but it would make the remote much more user-friendly.
The remote is included in the package – it's responsive but it's small and looks cheap
Setup and Performance
Setting up the Gain Cell DAC will take some time as you will have to select the audio sources you want to connect, then choose some interconnects (preferably some high-quality cables), select the amp that offers the best synergy (the manufacturer recommends two Stellar M700 or one S300), and match the existing device combo with some nice speakers or headphones.
You will also need some time to assign names to every input. This is not a difficult job but it requires a lot of repetition. You should also know that you don't have to assign a name to each input – you can just try to memorize what each input button on the remote does.
The first thing we've tested was the headphone amp performance (because it's the easiest thing and doesn't require connecting all the cables). We used our Audeze LCD-X open-back planar magnetic headphones, which are not that hard to drive (20Ω impedance, 103dB sensitivity). As a source, we used TIDAL. Stellar Gain Cell DAC/preamp delivered an incredibly musical and authoritative performance. The low end was mind-blowing, just like the musicality in the midrange. The vocals were present and clear, and the treble was never harsh or fatiguing. We were more than happy with that performance. Stellar Gain Cell proved to be an awesome headphone amp. It delivered slightly colored but still linear sound with a huge and airy soundstage. It was easy to pinpoint the exact position of each instrument.
Testing the speakers required a bit more hassle. We decided to use relatively affordable Magnepan MMGi speakers, two M700 hybrid (Class-A/Class-D) mono amps, and Venom interconnects. As a music source, we used PS Audio DirectStream Memory Player connected to the preamp via I2S input.
M700 is the better of two recommended options (the other option is S300 stereo amp). According to some previous reviews of the M700, this amp is one of the most revealing and musically transparent amps in its price range. It has a great output of 350W into one 8Ω channel or 700W into one 4Ω channel, and it's stable at 2Ω. This amp combines a Class-A input stage with a Class-D output stage and has a proprietary Analog Cell circuitry between them. S300 amp features similar typology with the same Analog Cell circuitry and same Class-D output stage but has stereo outputs and lower power output per channel (140W into 8Ω, 300W into 4Ω). Both amps have two sets of high-quality 5-way binding posts to enable bi-wiring (in case you want to connect some large floorstanders).
Our music system (DMP + Stellar Gain Cell DAC/preamp + M700x2 + Magnepan MMGi) was a perfect match. Together, they've created a synergy that we were able not only to hear but to feel. The system handled flawlessly any music thrown at it. It was in complete control over the playback regardless of the music genre or format.
It delivered good dynamic, powerful reproduction, low noise floor, and spacious sound stage. The sound was slightly colored and maybe not perfectly neutral (Filter 1), but it was joyful. The presentation was coherent, solid, and smooth at all times.
You may have some doubts about Class-D amps, but you shouldn't be, at least when it comes to PS Audio's M700. This hybrid amp laid a robust and extended bass foundation (which is not a surprise – Class-D amplification never had problems with the low-end reproduction). What surprised us the most was the midrange and high-end reproduction. The mids and highs were impeccable. The amp gave a brilliant timbre to strings and woodwinds. The high-end reproduction was never tiring or harsh. The performance was smooth and precise across the whole frequency spectrum.
Our PS Audio combo delivered powerful and musical experience with an organic sound signature and great control over the playback. It exceeded all the expectations and went further than any other DAC/preamp/amp combo under $5,000 ever did.
Final Thoughts
Achieving the highest possible performance while having the price in mind is a very difficult task but PS Audio completed it without taking any shortcuts and without making any ''rotten'' compromises. Sure, Stellar Gain Cell preamp/DAC will never be as good as their BHK signature preamp or some other much more expensive preamp/DAC but it can definitely outperform any DAC/preamp combo device in its price category. Every true music lover will appreciate the performance and musicality of this amazing DAC/preamp.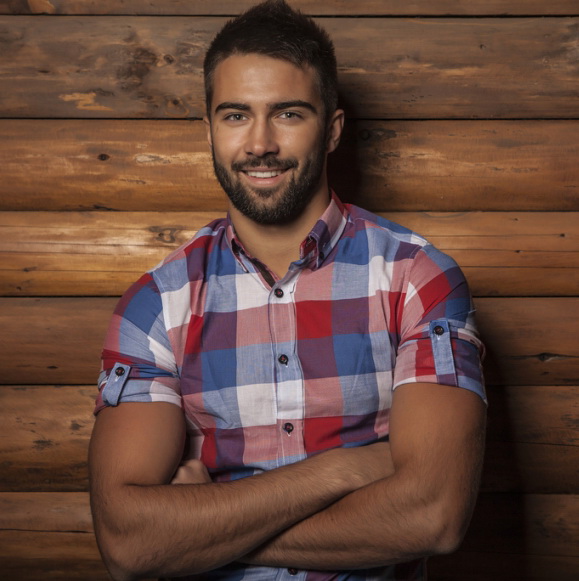 Hello, my name is James Longman.
I'm a writer and editor at AudioReputation. I disassembled my first portable AM/FM radio when I was only 8. At the age of 11, I burned the circuit board on my old boombox cassette player. I'm not going to explain how but it was reckless and stupid.
Since then, I have become much more careful around radios, boomboxes, and other audio devices (at least, I like to think so) but I have never lost the passion for audio equipment. Throughout 20 years of my professional career, I've been working for various audio equipment manufacturers and even started building speakers on my own in my little workshop.
I love the work we do here at AudioReputation. Testing, comparing, and evaluating all kinds of audio devices (speakers, soundbars, headphones, home theater systems, etc.) is something I truly enjoy. I try to be unbiased and give you my honest opinion on every piece of equipment I test. Still, you should take my reviews with a pinch of salt and always be just a little bit skeptical. The fact that I liked some speaker or soundbar doesn't mean that you are going to love it. If you have the opportunity, you should test it/hear it before buying it.