AudioReputation is reader-supported. When you buy through links on our site, we may earn an affiliate commission Learn More
Looking for the loudest speaker ever? The third version of a very popular SOUNDBOKS speaker line could be just the thing you need. The first two speakers (SOUNDBOKS and SOUNDBOKS 2) were a great success but the latest upgrade called NEW SOUNDBOKS (not SOUNDBOKS 3) is supposed to be the most advanced and best-sounding of them all. Our review of the latest SOUNDBOKS is here to introduce you to all the exciting upgrades and give you our honest opinion about the performance and sound quality of this monster speaker. We will also cover all the important features and try to compare its performance to some other large and loud speakers.
---
SOUNDBOKS 1 was introduced two years ago and it was highly praised by the audience. At the time, it was advertised as the loudest Bluetooth speaker on the market but the market kept growing and a few louder speakers entered the race (DiamondBoxx XL, BumpBoxx speaker line, etc.). The second version brought a few cosmetic changes (black aluminum frame instead of silver frame and black aluminum corner balls), two sound modes (indoor and outdoor), and an upgraded battery (the new battery had 5 LED battery status indicators). SOUNDBOKS 2 was also 2dBs louder (119dB VS 122dB) but, to be completely honest, the difference in loudness wasn't that noticeable. So, to conclude, SOUNDBOKS 2 wasn't really a huge upgrade compared to SOUNDBOKS 1. That's why the manufacturer came up with the third, completely redesigned version.
NEW SOUNDBOKS is maybe shaped the same as the previous two models and has the same battery but they have changed everything else – driver types, driver arrangement, crossovers (we will discuss this in the performance section), bass reflex port design, user interface, inputs, outputs, and many other things. The latest SOUNDBOKS is just slightly pricier than the second version and it's definitely worth the extra money.
NEW SOUNDBOKS has two 10in woofers and 1in tweeter, just like the SOUNDBOKS 2, but they are arranged differently. The tweeter is completely redesigned (it's now a horn tweeter – something like the tweeters in Klipsch speakers). The same goes for the bass reflex port(s). This redesigned driver arrangement brings a completely different sound signature which can be defined as more audiophile-like. The bass is still powerful but it's more controlled and it's not as deep, the mids are so much clearer and more detailed, and the highs are really good. The new speaker is also 4dBs louder than the SOUNDBOKS 2 (126dB VS 122dB) which, at the moment, makes it the loudest speaker on the market.
NEW SOUNDBOKS also has a completely redesigned User Interface and improved connectivity. The speaker features Bluetooth 5.0 which offers more reliable connection and better range. Also, unlike SOUNDBOKS 2, NEW SOUNDBOKS supports wireless daisy-chaining (it can be paired with 4 other speakers) thanks to the new proprietary SKAA network.
All in all, NEW SOUNDBOKS is almost nothing like the first two SOUNDBOKS speakers. So, let's dig deeper and see if it's really that good.
Excellent build quality

Rugged design and IP65-certified internal electronic components

Simple user interface

Portable – battery operated

Very long playtime – 40h at mid-volume

Excellent connectivity – Bluetooth 5.0, SKAA wireless network, AUX IN, AUX OUT, XLR/6.35mm combo inputs

Wireless and wired daisy-chaining (compatible with SOUNDBOKS 1 and 2)

Powerful and extremely loud sound (126dB)

More refined sound signature compared to SOUNDBOKS 1 and SOUNDBOKS 2
No dedicated track/playback control buttons (it has no play/pause and forward/rewind buttons)

It has no powerbank port for charging

It's not as bassy as the SOUNDBOKS 2
At $1,000 price tag, NEW SOUNDBOKS is not your only option when it comes to extremely loud speakers (party speakers, tailgate speakers), but it could easily be the loudest and best sounding of them all. Compared to the previous two SOUNDBOKS versions, the NEW SOUNDBOKS represents a huge upgrade (especially in terms of connectivity and sound quality) and it's definitely worth the extra money (after all, the latest version is only $100 pricier than the SOUNDBOKS 2). The manufacturer has kept all the good things (powerful and easily swappable battery, rugged design, high-quality materials) and upgraded all the other features. The only thing that could be a deal-breaker is the sound quality – the majority of people will perceive it as clearer and more refined with a more subtle bass emphasis, but if you are crazy about the bass, you will probably like the SOUNDBOKS 2 more.
Official video – NEW SOUNDBOKS
What's in the box?
NEW SOUNDBOKS comes in a simple but quite large box. You'll also get a battery (aka BATTERYBOKS), DC charger, and an envelope with some stickers, hex key, and 2-year warranty. It's a simple and not very premium packaging but everything is nicely protected.
Box contents
Specs
NEW SOUNDBOKS Specifications
DIMENSIONS
Width
17in
Height
25.6in
Depth
13in
Weight
34lb
MATERIALS
Cabinet
Poplar plywood
Frame
Aluminum
Grille
Stainless Steel
Ball Corners
Silicone
DRIVERS
Woofers
10in x2
Subwoofer
1in x1 (compression driver tweeter)
Bass reflex port
Dual pulse reflex port
BATTERY (BATTERYBOKS)
Type
LiFePO4, rechargeable, swappable
Capacity
99.84Wh/7.8Ah
Playtime
40h (at 50% volume)

5h (at max volume)
Recharge time
Up to 3.5h
Battery protection
Over/under discharge, short circuit, overheat, voltage management
OTHER POWERING OPTIONS
DC adapter
CONNECTIONS
3.5mm input x1

3.5mm output x1 (for wired daisy-chaining)

Combo XLR/6.35mm input x2 (mic, mixer)
BLUETOOTH DETAILS
Bluetooth version
Bluetooth V5.0
Supported Bluetooth profiles
N/A
NFC
No
Bluetooth range
Up to 100ft
POWER and LOUDNESS
Amp Class
Class D
Amp RMS power output
72W x3 (216W)
MAX SPL
126dB
ADDITIONAL FEATURES
SKAA proprietary network (for wireless daisy-chaining) – TeamUp feature

Removable battery and grille

IP65-certified electronics and drivers

Simple user interface (Volume dial, power, and TeamUp button)
Design
Compared to the previous versions, the latest speaker from the SOUNDBOKS series looks the same. But only at first glance. The manufacturer kept that simple boxy design but they have actually introduced many changes. You just have to look at it more carefully.
The cabinet is made of poplar plywood while the previous two versions had cabinets made of birch plywood. The idea was to reduce the weight without affecting the performance. NEW SOUNDBOKS is not much lighter than the SOUNDBOKS 2, but that lighter cabinet allowed them to add some hardware without increasing the overall weight of the speaker. The cabinet is coated with a thin layer of plastic which makes it more weather resistant. The frame is reinforced with aluminum and there's also a silicone ball on each corner. The previous versions had aluminum balls but they were easy to scratch and they didn't absorb the impacts and vibrations as well as the silicone balls.
The front side is covered with a honeycomb steel grille but it's not the same kind of grille than the one on the SOUNDBOKS 2. This one has larger perforations which enable better airflow and, consequently, better audio performance. This grille is also removable which allows you to take it off and customize it (paint it or remove the SOUNDBOKS logo if you don't like it). The grille protects two 10in woofers and one 1in compression driver tweeter.
Front panel
The left panel stayed unchanged (mostly). There's a simple battery compartment at the top and a steel carrying handle in the middle. You will find the same handle on the opposite side, too. Another thing that makes the NEW SOUNDBOKS different from the SOUNDBOKS 1 and 2 is the design of the bass reflex ports. The first two versions had bass reflex ports on the front side while the NEW SOUNDBOKS has a huge hole between two carrying handles (two handle ports with a perforated mesh tube between them). This kind of bass reflex port design is supposed to enable higher quality bass (not deeper bass) and better airflow.
Left panel (battery compartment, handle, and pulse reflex port)
On the right panel, there's a completely redesigned control panel, another carrying handle, and another handle port.
Right panel (controls, handle, and pulse reflex port)
The new control panel consists of 2 buttons (power and TeamUp button) and a large volume dial. There's a nice-looking circular LED volume/Bluetooth indicator surrounding the volume dial. Spinal Tap fans will be happy to know that NEW SOUNDBOKS, just like the previous two, goes to 11. The TeamUp button is probably the most interesting feature and we will discuss its function in the next section. For now, you should know that there are three TeamUp modes – SOLO, HOST, and JOIN.
Redesigned control panel
On the rear panel, there's another interesting upgrade. Unlike the previous two versions which had only AUX inputs, the NEW SOUNDBOKS is much more versatile when it comes to physical connections. It has 3.5mm AUX input like the SOUNDBOKS 1 and 2, but it also has 3.5mm AUX output (can be used for daisy-chaining), and two XLR/6.35mm combo ports. The panel with all the connections is called the PRO PANEL.
PRO PANEL
As you can see, SOUNDBOKS 2 and NEW SOUNDBOKS look the same at first glance, but they are two very different speakers. This wasn't the case with SOUNDBOKS 1 and SOUNDBOKS 2. It's also important to mention that none of the changes/upgrades were done just to make the speaker prettier – each upgrade has some kind of performance-related justification (grille, corner balls, bass reflex ports).
Features
As mentioned previously, the manufacturer kept all the good features of the previous SOUNDBOKS 2 and upgraded all the others.
NEW SOUNDBOKS is made of high-quality materials. The manufacturer decided to use the poplar plywood instead of birch plywood (because it's lighter) and replaced the aluminum balls with silicone balls (because they absorb the vibrations and impacts better). So, the NEW SOUNDBOKS is even more rugged than the previous SOUNDBOKS 2. Also, all the electronic parts are protected with a water-resistant coating which makes them IP65-certified. The top panel is coated with a thick layer of plastic which makes it more spill-resistant. So, the speaker, as a whole, is not fully waterproof but all the internal parts are water-resistant and you don't have to worry if you accidentally spill a drink over it.
The driver arrangement is very different. Like the SOUNDBOKS 2, NEW SOUNDBOKS has 2 10in woofers but their performance and their roles are not the same (read the performance section to find out more). Both speaker models also have 1in tweeters but not the same kind of tweeters. The SOUNDBOKS 2 has soft dome tweeter while the new version has compression driver tweeter which is similar to the horn tweeters on the Klipsch speakers. The idea was to achieve better sound dispersion and clearer mid and treble reproduction. The bass reflex port is also completely redesigned – instead of two front-firing 56mm ports, you have one large (or rather two paired) pulse reflex ports. The drivers are powered by three highly efficient Class-D amps (72W each, 216W combined RMS output). The max loudness (max SPL) is also improved – the NEW SOUNDBOKS can reach 126dBs.
Driver arrangement – 10in woofers x2 + 1in compression driver tweeter + custom pulse reflex port
The grille is easily removable (the speaker comes with all the necessary tools) and you can customize it and give it a different look – you can paint it or you can remove the SOUNDBOKS. logo.
One of the best features of the previous two versions was the battery. The first SOUNDBOKS had a simple-looking and easily removable/swappable battery. The SOUNDBOKS 2 brought us the upgraded battery (BATTERYBOKS) with a simple LED battery status indicator and you can find this same battery on the NEW SOUNDBOKS. The battery capacity is rated at 7.8Ah/99.84Wh and, just like the battery on the previous SOUNDBOKS version, it can deliver up to 40h at moderate volumes (5h at full volume). It can be recharged in less than 4h and it can also be easily replaced with a spare battery. You can buy an additional BATTERYBOKS for $150. One slightly disappointing thing is the lack of USB charge-out port. Numerous Bluetooth speakers of this size have at least one powerbank port for charging but this one doesn't.
Swappable BATTERYBOKS – up to 40h at 50% vol (up to 5h at 100% vol)
The control panel is maybe redesigned but it's still very easy to use. Unlike the SOUNDBOKS 2, NEW SOUNDBOKS doesn't come with indoor/outdoor dial. Instead, there's a simple power button, volume dial, and TeamUp button. TeamUp button is used for wireless daisy chaining and you can select one of three modes – SOLO (one speaker playing), HOST (the master speaker in a daisy chain), and JOIN (the slave speaker in a daisy chain).
Also, instead of placing the AUX input on the right side next to the volume dial (SOUNDBOKS 1 and 2), the manufacturer installed a completely new input/output panel called the PRO PANEL. This panel houses AUX input, AUX output, and two XLR/6.35mm inputs. At the top of the PRO PANEL, there's a small button called the BOND button which is used for advanced SKAA network settings (we will explain the term ''SKAA network'' in a minute). Compared to SOUNDBOKS 1 and 2, the NEW SOUNDBOKS is much more versatile. You can use the AUX output on the NEW SOUNDBOKS to daisy-chain two NEW SOUNDBOKS speakers (or SOUNDBOKS 2 and NEW SOUNDBOKS).
Wired daisy-chaining (compatible with SOUNBOKS 1 and SOUNDBOKS 2)
You can also connect a DJ mixer or a mic (or both) via XLR/6.35mm combo ports.
CONNECTING A DJ MIXER
CONNECTING A MIC
NEW SOUNDBOKS has an upgraded Bluetooth module. The previous SOUNDBOKS 2 featured Bluetooth 3.0 while the NEW SOUNDBOKS has Bluetooth 5.0. What's even more interesting is that Bluetooth is only one of two wireless protocols used by this speaker. The Bluetooth connection is used for connecting any Bluetooth-enabled audio source (phone, tablet, PC, laptop) to the HOST speaker. The Bluetooth 5.0 has an extended range of up to 100ft and enables lower power consumption. We weren't able to find any info on the supported Bluetooth profiles but since the advertised Bluetooth latency is 30-40ms, it probably supports aptX.
The previous SOUNDBOKS versions didn't support wireless daisy-chaining and this the next big upgrade. Unlike the majority of manufacturers, the SOUNDBOKS people decided not to use Bluetooth connection for daisy-chaining (probably because it's unreliable). Instead, they decided to use the SKAA wireless protocol which is a similar thing but offers lower latency than Bluetooth. Also, SKAA protocol reduces the interference thanks to a proprietary software solution called Walking Frequency Diversity. SKAA network allows you to pair up to 5 NEW SOUNDBOKS speakers together (one HOST speaker and 4 SLAVE speakers).
The last noticeable upgrade is the SOUNDBOKS app. Now, we can't tell you much about the app since it hasn't been released yet (it was supposed to appear on Google Play and App Store at the end of August but they postponed the release). At the moment, we just know that it will allow you to control the playback, adjust the volume (master volume, mic volume, mixer volume), and perform updates. It would be nice to see some EQ settings and/or EQ presets, and stereo/party mode settings (when two speakers are paired together). The good thing is that you don't really need this app to pair two or multiple speakers together – you just need to press the TeamUp button, select the HOST mode on the speaker connected to your phone, and select the JOIN mode on all the other speakers. Here are some app screenshots we were able to find.
SOUNDBOKS app – screenshots
Note: this part of the review will be updated after we test the app.
In the end, here's a simple comparison between the SOUNDBOKS 2 and NEW SOUNDBOKS we found on the SOUNDBOKS website. This comparison lists all the important differences between the two speakers.
SOUNDBOKS 2 VS NEW SOUNDBOKS (source – SOUNDBOKS website)
Performance
We were quite happy with the SOUNDBOKS 1 and SOUNDBOKS 2, but the NEW SOUNDBOKS really surprised us. This is, by far, the best performer of all three speakers from the SOUNDBOKS line.
We didn't perform any stress tests but we are quite happy with the build quality and durability of the speaker.
The battery offered more than satisfying performance – delivered playtimes were pretty much on par with the advertised playtimes (40h at 40-50% volume).
Bluetooth connection worked like a charm. The range is impressive and the connection is perfectly stable, even at 50ft distance. This is definitely an improvement compared to the SOUNDBOKS 2. Pairing procedure is simple. NFC quick pairing is not supported, which is a small downside. In order to pair your phone with the speaker, you have to turn on the speaker, select mode (SOLO (default) or HOST), enable the Bluetooth connection on your phone, and find a unique TEAM ID number in the list of available devices. You'll be paired in a few seconds and the speaker will remember your device so you don't have to repeat the procedure every time.
As mentioned previously, the NEW SOUNDBOKS supports wireless and wired daisy-chaining. The manufacturer decided to use a proprietary SKAA network for wireless daisy-chaining. SKAA wireless transceiver is built inside each NEW SOUNDBOKS speaker and when you select the HOST or JOIN mode, these transceivers are used for sending and receiving the data. One NEW SOUNDBOKS can be paired with up to 4 speakers (one speaker in HOST mode and 4 speakers in JOIN mode). The manufacturer made the process of pairing multiple speakers together super-simple. You have to connect your phone (via Bluetooth) to the HOST speaker first. After that, you have to turn on the other speaker (or speakers) and press the TeamUp button until the JOIN LED indicator lights up. The speakers will be paired in a few seconds.
Wireless daisy-chaining is super-simple
Five is not the maximum number of speakers you can pair together. You can, in fact, pair an unlimited number of speakers. You just need a little bit of imagination. For example, you can use the AUX output ports on each of 5 daisy-chained NEW SOUNDBOKS speakers to connect five additional speakers (they don't even have to be NEW SOUNDBOKS speakers – you can connect any speaker). That way, you will get 10 speakers playing simultaneously.
The process of daisy-chaining 10 NEW SOUNDBOKS speakers is even more wireless than adding different speakers to the existing SKAA network. You will need 10 speakers and only one AUX cable. It's so simple – you will make two separate SKAA networks with two NEW SOUNDBOKS speakers in HOST mode connected to each other via AUX cable.
It may sound complicated but it really isn't. You have to pair your phone or any other device to the first HOST speaker and then pair 4 speakers with it (that's the first SKAA network). After that, you can connect the second HOST speaker to the first HOST speaker via AUX cable (use the AUX OUT port on the first HOST and AUX IN port on the second HOST) and then connect four additional NEW SOUNDBOKS speakers to the second HOST (that's the second SKAA network). You can repeat this procedure and connect 15 (3 HOST speakers and 3 separate SKAA networks) or 20 speakers (4 HOST speakers and 4 separate SKAA networks). In theory, the number of speakers you can pair together is unlimited.
Recommended Reading :

Wireless daisy chaining works perfectly without any interference or signal loss (for the purpose of our testing, we have only paired two of them). The only problem with wireless daisy-chaining is that there's no way to make a stereo system – the speakers will play the audio in party mode. The SOUNDBOKS app will maybe allow you to choose between stereo and party mode but there's no way to tell that without the app (and, as you know, the app hasn't been released, yet).
Another important thing to mention is the purpose of the BOND button (located on the PRO PANEL). This button/indicator is used for some advanced settings when the speaker is in JOIN mode. BOND button/indicator will flash orange when the speaker is connected to the HOST and the orange will turn to green when the speaker remembers the HOST (it happens after 30mins of connection). When the ''slave'' speaker remembers the HOST, it will try to find it whenever you turn it on and activate the JOIN mode. You can press this button twice if you want your speaker to forget the previous HOST or 6 times to completely reset the SKAA network.
Sound quality
The most noticeable change compared to the first two versions is the change in sound signature. Most people will consider it an upgrade, but some of you might not like it. The manufacturer was aiming for more refined sound with a more subtle bass emphasis and cleaner mids and highs. They have changed the tweeter design (compression driver tweeter instead of soft dome tweeter) as well as the bass reflex port design (large side-firing pulse reflex port instead of two front-firing ports). SOUNDOKS 2 and NEW SOUNDBOKS have the same 10in woofers but they have different crossovers. Both woofers on the SOUNDBOKS 2 were in charge of playing the lows (2-way system) while the top woofer on the NEW SOUNDBOKS plays lows and mids, and the bottom woofer plays only lows (2.5-way system).
All these changes resulted in a different sound signature and, if you are into bass-heavy sound, you might not like it. SOUNDBOKS 2 delivered slightly deeper, meatier, and a bit more distorted bass at high volumes. The NEW SOUNDBOKS puts an emphasis on the upper bass and lower midrange frequencies which makes the bass a bit punchier and more dynamic. The midrange (especially the vocals) is much cleaner and the treble is less bright than it was on the SOUNDBOKS 2. The highs are still not perfectly detailed or sparkling but they are very much enjoyable. The manufacturer definitely managed to make the sound more refined and less distorted. It's not exactly an audiophile-grade audio output but it's nicely balanced, punchy, and fun to listen.
Pairing Two Soundboks Go Speakers
You can easily TeamUP multiple speakers using the "HOST" and "JOIN" modes to amplify your experience with a bigger set-up.
Use TeamUP (Without the App)
Turn on your SOUNDBOKS Go and press the orange to connect button until the HOST LED lights up.
Set the other speakers to JOIN by pressing the connect button to complete your TeamUP.
Connect to your HOST via Bluetooth to play your favorite tracks through multiple speakers.
The button marked with two arrows on top of the connect button is the "Bond" button that controls the deeper features of the JOIN mode.
If your speaker is in JOIN mode, it will have a green list that remembers your favorite transmitters.
Green indicates that you are joined with one of your favorites, while amber means your speaker is exploring new possible HOSTs.
Use TeamUP (With the App)
If you prefer using the app, TeamUP is even easier.
Create a team by dragging and dropping speakers on top of a SOUNDBOKS icon to set the JOIN units and HOST.
You can detach a SOUNDBOKS from the team by dragging and dropping it at the bottom of the screen.
Soundboks' Direkt app delivers live performances
Soundboks' Direkt app is a game-changer for music lovers who crave the thrill of live performances. This app lets you bring the concert experience into your home, backyard, or wherever you take your Soundboks speaker.
If you're a music lover, you'll be thrilled that Soundboks' Direkt app delivers live performances right to your ears! With this app, you can stream concerts, DJ sets, and other live events in high-quality audio directly to your Soundboks speaker.
The Direkt app offers an immersive experience that will make you feel right in the middle of the action. You can connect with other Soundboks users and join virtual rooms to watch the same live performances together. This creates a sense of community and shared experience, even when physically apart.
The app is user-friendly and easy to navigate, with various live events. You can search for specific artists or genres to find your favorite performers.
The Competition
At $1,000 price point, the number of competitors is not that small. We've decided to present to you only three of them – SOUNDBOKS 2 (the previous version), BUMBPBOXX UPROCK V1S, and DiamondBoxx XL2, but you should be aware that there are many more viable choices. If you are looking for a loud party speaker, you could also try SONY GTK-XB90 or one of the JBL PartyBox speakers (PartyBox 300 or PartyBox 1000). If you need something more rugged but also loud and portable, you could try Altec Lansing's Xpedition 8 or JBL Boombox. The following three speakers are the loudest competitors on the market. They are all portable (battery-operated), large, and extremely loud.
---
SOUNDBOKS 2
We've been comparing SOUNDBOKS 2 and NEW SOUNDBOKS throughout this review so there's no need to repeat everything. Here's a shorty summary.
The NEW SOUNDBOKS is only $100 pricier than the SOUNDBOKS 2 and, considering all the upgrades, we think that the NEW SOUNDBOKS is worth the extra money.
They look alike but there are so many differences between them. The driver arrangement is almost completely different and the sound is now more sophisticated and more balanced. The NEW SOUNDBOKS is also 4dBs louder (126dB VS 122dB). The construction is also upgraded (different cabinet material, different grille, silicone corner balls instead of aluminum corner balls).
The old SOUNDBOKS had only one AUX input, while the new one has a lot more connections (AUX IN, AUX OUT, two XLR/6.35mm inputs). The NEW SOUNDBOKS has an upgraded Bluetooth version (Bluetooth 5.0 VS Bluetooth 3.0) which improves the connection quality and range.
SOUNDBOKS 2 didn't support daisy-chaining while the NEW SOUNDBOKS supports both wired (AUX output) and wireless daisy chaining (proprietary SKAA network). You can connect up to 4 ''slave'' speakers to one HOST speaker but you can connect an indefinite number of NEW SOUNDBOKS speakers together by connecting multiple HOST speakers via AUX cable.
The NEW SOUNDBOKS is also supposed to come with the SOUNDBOKS app while there's no app for the SOUNDBOKS 2.
---
BUMPBOXX UPROCK V1S
UPROCK V1S is the largest and loudest of all the speakers from the BUMPBOXX line. It's priced slightly under $900 which makes it $100 cheaper than the NEW SOUNDBOKS. Each speaker has its advantages and disadvantages. Here's a short comparison.
V1S features the old-school boombox design while the NEW SOUNDBOKS features a bit simpler and more refined look but there's no point in discussing which one looks better. They are both well-built but the NEW SOUNDBOKS looks a bit more rugged and has IP65-certified internal components.
V1S has four 8in woofers, two 4in midrange woofers, and two 4in horn tweeters. It's crazy loud, just like the NEW SOUNDBOKS (125dB VS 126dB). V1S packs a crazy punch, probably stronger than the NEW SOUNDBOKS but SOUNDBOKS sounds cleaner. V1S has a much stronger bass emphasis.
V1S will deliver shorter playtime (12h VS 40h at 50% volume). On the other hand, V1S has two USB charge-out ports, while the NEW SOUNNDBOKS has none.
They are both versatile when it comes to connectivity but V1S still has the edge over the NEW SOUNDBOKS. They both feature Bluetooth connectivity, but V1S offers slightly better range. They both have AUX inputs, too. The NEW SOUNDBOKS has AUX output port for wired daisy-chaining while the V1S has 6.35mm input and output. V1S doesn't support wireless daisy-chaining while the NEW SOUNDBOKS can be paired with up to 4 NEW SOUDBOKS speakers wirelessly. V1S has more physical connections including guitar input (+ guitar volume dial), RCA inputs, and mic input (it also comes with a wireless mic). V1S can also play audio from a USB stick or from a micro SD card. It also features more controls than the NEW SOUNDBOKS – it has onboard playback controls, master volume dial, bass and treble knobs, echo and mic volume knobs.
NEW SOUNDBOKS comes with the SOUNDBOKS app. There's no app for the V1S but you will get a remote instead.
---
DiamondBoxx Model XL2
DiamondBoxx Model XL2 is kind of out of NEW SOUNDBOKS's league, especially in terms of price (priced slightly under $2000).
XL2 does offer more refined sound with even deeper bass, more detailed mids, and sparkling highs, but it's hard to say that it is much better than the NEW SOUNDBOKS. NEW SOUNDBOKS still has some advantages over the XL2.
XL2 (the version with 462Wh battery) delivers longer playtime (50h VS 40h at 50% vol), but the NEW SOUNDOKS has easily swappable battery while the XL2 has a built-in battery (you can't take it out and replace it with a fully charged spare battery). NEW SOUNDBOKS doesn't have USB charge-out ports while the XL2 has one.
NEW SOUNDBOKS is more versatile when it comes to connections. They both have Bluetooth but DiamondBoxx XL2 has Bluetooth 4.2 while the NEW SOUNDBOKS features more advanced Bluetooth 5.0. They also both support wireless daisy-chaining but you can only pair two XL2 speakers (the NEW SOUNDBOKS can be paired wirelessly with 4 other speakers). Both speakers also support wired daisy-chaining and have AUX inputs. XL2 doesn't have mic or DJ mixer inputs while the NEW SOUNDBOKS has two XLR/6.35mm combo ports.
NEW SOUNDBOKS comes with the SOUNDBOKS app while there's no app for the DiamondBoxx XL2.
---
Comparison Table
Frequently Asked Questions
What's louder than SOUNDBOKS?
The NEW SOUNDBOKS is currently the loudest speaker available on the market, with an impressive 126dB maximum volume. The BUMPBOXX UPROCK V1S comes a close second at 125dB, but it still does not beat the NEW SOUNDBOKS. It packs a punch, though, with a much stronger sound, but the NEW SOUNDBOKS has a much cleaner sound.
How many watts is the new Soundboks?
The NEW SOUNDBOKS is 216W.
How long does the SOUNBOKS (Gen. 3) battery last?
The SOUNDBOKS (Gen. 3) features a powerful, swappable battery that lasts up to 40 hours on a single charge at medium volume. At maximum volume, the battery life is approximately 5 hours. With the option to easily swap batteries, you can keep the party going without any interruptions.
Final Thoughts
If you are looking for the perfect party/tailgate/outdoor speaker under $1,000, it would be a huge mistake not to consider the NEW SOUNDBOKS. It's rugged, it has an impressive battery (which is, by the way, easily swappable), it's incredibly loud, versatile, and it sounds great. Give it a chance and you'll be blown away.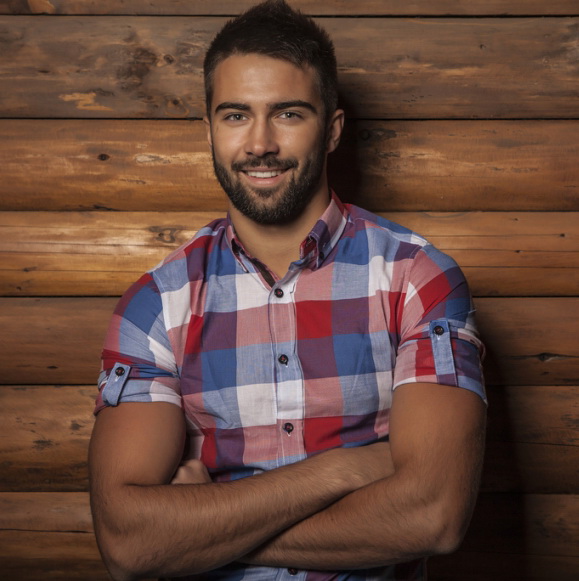 Hello, my name is James Longman.
I'm a writer and editor at AudioReputation. I disassembled my first portable AM/FM radio when I was only 8. At the age of 11, I burned the circuit board on my old boombox cassette player. I'm not going to explain how but it was reckless and stupid.
Since then, I have become much more careful around radios, boomboxes, and other audio devices (at least, I like to think so) but I have never lost the passion for audio equipment. Throughout 20 years of my professional career, I've been working for various audio equipment manufacturers and even started building speakers on my own in my little workshop.
I love the work we do here at AudioReputation. Testing, comparing, and evaluating all kinds of audio devices (speakers, soundbars, headphones, home theater systems, etc.) is something I truly enjoy. I try to be unbiased and give you my honest opinion on every piece of equipment I test. Still, you should take my reviews with a pinch of salt and always be just a little bit skeptical. The fact that I liked some speaker or soundbar doesn't mean that you are going to love it. If you have the opportunity, you should test it/hear it before buying it.