AudioReputation is reader-supported. When you buy through links on our site, we may earn an affiliate commission Learn More
Headphones are, among some other gear, the essential piece of equipment for every recording studio. Big studios with limitless budgets will always go for top-of-the-line gear, but every recording artist has to start somewhere and, as you're probably aware, the budgets are usually very limited. If you are trying to make your own home studio and looking for the best affordable studio headphones, Mackie MC-250 headphones deserve your attention. The manufacturer claims that these deliver reference-quality sound, perfect for mixing and critical listening. We gave them a chance and ended up impressed by the performance and detailed sound reproduction. Want to find out more about Mackie MC-250 headphones? Our in-depth review follows.
---
Mackie is a well-known name in the recording and mixing business. For 30 years, they've been making all kinds of studio monitors, audio interfaces and controllers, mixers, and loudspeakers. Recently, they've decided to enter the headphone/earphone market and their headphone/earphone models have already become quite popular. At the moment, they are making in-ear monitors (MP series), earbuds (CR series), and headphones (MC series). The MC line of headphones consists of two very similar headphone models – MC-150 and MC-250. The difference between them is barely noticeable but still exists. MC-150 headphones are characterized as ''high-performance cans for studio monitoring and DJing'', while the MC-250 headphones are perfect critical listening and mixing because of their ''reference-quality sound''.
MC-250 are simple-looking, all-plastic headphones. Based on their build quality and their price tag, you would probably expect an average sound quality, maybe something with a bloated bass and muddied mids. And you would be wrong. MC-250 headphones sound so much better and more engaging than the price indicates. They are not on par with some high-end studio headphones, but they definitely sound much better than you would assume just by looking at the price tag. The second big quality of these cans is the amount of comfort they provide. This is, without a doubt, one of the comfiest headphone models we've ever reviewed. Besides two major qualities, you have some additional conveniences like a detachable cable with twist-and-lock 3.5mm connector, foldable design, and swiveling cups. In our opinion, those two major upsides and all the additional conveniences nullify the build quality issue and completely justify the price.
Affordable

Foldable design

Detachable AUX cable + ¼-in adapter

Extremely comfortable (perfect clamping force, thick and plushy paddings, swiveling earcups, adjustable headband)

Easy to drive

Very detailed and surprisingly accurate sound reproduction (considering the price)
Only straight cable included (no coiled cable)

All-plastic build
If you are looking for great entry-level studio headphones under $100, Mackie MC-250 is a perfect choice. Their performance exceeds the price tag and makes them one of the best-sounding headphones in their price range. The only thing to worry about is their build quality. The all-plastic build doesn't seem reassuring and calls for careful handling.
Official video – Mackie MC-250
What's in the box?
Mackie MC-250 headphones come in a simple cardboard box. Besides the headphones, you'll get a 9.8ft long detachable audio cable with gold-plated 3.5mm connectors, ¼-in adapter, black carrying bag with Mackie logo, user manual, and 1-year warranty. Hard-shell case and coiled cable would be nice additions but, unfortunately, they are not included in the package.
Box contents
Specs
Mackie MC-250 Specifications
DIMENSIONS
Weight
0.6lb
Cable length
9.8ft
TYPE
Over-ear, closed-back
MATERIAL
Plastic, faux leather
DRIVERS
Dynamic drivers
DRIVER SIZE
50mm
CONNECTIONS
3.5mm, ¼ inch adapter
OTHER TECHNICAL DETAILS
Frequency response
10Hz-20kHz
Max input power
20mW
Impedance
38Ω
Sensitivity
100dB (@1mW)
THD
N/A
ADDITIONAL FEATURES
Detachable cable

Carrying pouch 

Gold plated ¼-in adapter

Foldable design
Design
There's almost nothing special when it comes to the design of MC-250. They are a bit generic and some people will find them too ordinary. They are entirely made of plastic (even the headband frame and hinges). The paddings on the headband and earpads are thick and plushy.
Simple and aesthetically pleasing
The only thing that makes them different (design-wise) from some other generic plastic headphones is the Mackie 'running man' logo on the earcup covers.
Plastic cups with Mackie logo
MC-250 headphones are foldable which makes them perfect for transportation. The only problem is the lack of a hard-shell case and it's highly recommended to buy one separately.
The left cup features a twist-and-lock 3.5mm connector. The headphones come with a really long cable (9.8ft) which is not suitable for outdoor use. The cable is flat and ends in standard 3.5mm connectors. If you want to connect your headphones to some professional equipment, you can use the included ¼-in adapter. You just have to screw it onto the existing 3.5mm connector.
Foldable design
To summarize, MC-250 headphones are a little bit ordinary and some people might not like them because of that. The manufacturer was more concerned about the tuning and didn't pay much attention to the aesthetics. We're not saying they're ugly but they are definitely not the most attractive headphones you've ever seen.
Features
The manufacturer paid much more attention to comfort and tuning than to design and build quality.
Mackie did everything right when it comes to comfort. All the paddings are thick and soft. The headband is adjustable and the cups can swivel, so you can easily find the right size for your head. The earpads are oval and ergonomically designed to fit small and regular ears. People with large ears will experience some additional pressure but nothing excessive or unbearable. The clamping force is very light. It's strong enough to keep the headphones stable on your head and provide nice isolation while mixing and recording and it won't cause any discomfort. You can literally wear them for hours.
The headphones feature two 50mm dynamic drivers. They are tuned to deliver reference-grade sound and the manufacturer did almost a perfect job. The headphones are relatively easy to drive (38Ω impedance) and are very loud (100dB sensitivity).
Feature overview
We have already mentioned that you can fold them up and transport them easily. Also, we've talked about the detachable audio cable. The only problem is that they come with only one very long straight cable. Adding an additional coiled cable and maybe another shorter straight cable with on-board controls and mic would be a big upgrade and it's definitely desirable.
Detachable 9.8ft long straight cable
Our biggest worry is related to build quality. The headphones seem sturdy and durable, but you never know with plastic. Reinforcing or completely replacing some sensitive parts with aluminum (headband frame, yokes, hinges) would make them much sturdier, but it would also make them more expensive.
Performance and Sound Quality
This is the part where MC-250 headphones truly shine. We were quite amazed by their performance, especially when you know they are priced at $100.
Since they are easy to drive, you can use them with any audio source, including your phone. It will deliver similar performance with all the equipment but it will still sound better with some dedicated amplification. Even some cheap DAC or headphone amp will expand the soundstage and add more definition and clarity.
Closed-back headphones are not famous for their neutral frequency response and there's always some kind of coloration but MC-250 comes pretty close.
The sound is well-balanced and none of the frequencies are too emphasized.
Mid-bass is slightly elevated which brings some warmth to the sound but it doesn't make it unnatural or bassy. The bass extension is there but it's not huge so don't expect to be blown away. The bass is maybe not the deepest or the most dynamic, but that punch emphasis builds a nice foundation for the composition.
Recommended Reading :

Unlike many other headphones with an elevated mid-bass/upper-bass regions, these headphones don't have any roll-off in the low midrange. The whole midrange is slightly elevated and it's pretty much on the same level as the bass. This kind of midrange reproduction improves the clarity, dynamics, and definition of all the instruments and vocals in the midrange region. The mids never get boring and they never lack energy. To summarize, the response is pretty flat throughout the bass and midrange.
Treble reproduction is somewhat problematic. The manufacturer tried to emphasize the treble attack which caused some peaks around 5kHz and 10kHz. Some people will find the treble a bit too bright or even harsh. There's a nice amount of detail in the high end but these picks are still noticeable and people with sensitive ears will find the treble unnatural or too metallic.
Overall, MC-250 headphones offer good transparency, clarity, and detail, with flat bass and midrange reproduction and slightly brighter highs.
Considering the fact that MC-250 are closed-back headphones and that they are priced under $100, the soundstage is pretty wide. There's a nice sense of space and the imaging is fairly accurate. It's nothing spectacular and it's definitely not on par with open-back planar magnetic headphones or with high-end closed-back or open-back studio headphones, but it's more than satisfying for the price. The emphasis on the beat and treble attack is what makes them good for monitoring and mixing.
Since they are closed-back, it's also important to mention noise isolation and sound leakage. Due to light clamping force, MC-250 headphones don't isolate a lot of ambient noise but they do eliminate some of the noise and allow you to focus on monitoring. They also leak some sound at high volumes. Compared to other closed-back headphones, MC-250 offer average isolation.
The Competition
The number of headphones within this price range (under $100) is truly overwhelming but not all of them are made for studio monitoring and mixing. In fact, the majority of headphones in this price range are tuned to sound bassy/boomy.
Still, there are at least a dozen other studio monitor headphones that you can buy for the same amount of money. Here are our favorite alternatives.
---
Sony MDR V6 Studio Monitor Headphones
MDR V6 studio headphones are one of the oldest studio monitor headphones in use. They've been on the market for more than 30 years. Like Mackie MC-250, MDR V6 are over-ear closed-back headphones. Many would argue that these are the best studio monitor headphones under $100. They are slightly cheaper than the Mackie MC-250.
MDR V6 headphones seem a bit sturdier than MC-250 because of the metal parts. They don't have as thick paddings as Mackie headphones but that doesn't make a huge difference – both models offer above-average performance when it comes to comfort and they are both great for long listening sessions.
MC-250 headphones come with a detachable straight cable while the MDR V6 headphones come with an undetachable coiled cable. This is one of the biggest advantages of Mackie's headphones. Also, MC-250 are easier to drive (38Ω VS 63Ω).
Both headphone models have similar sound signatures with a well-balanced bass and midrange and with some bright peaks in the treble region. Sony's headphones deliver a bit heavier bass but they are not too boomy. They both have flat midrange response but it's a little bit more elevated with MC-250.
---
AKG K 240 MK II
AKG K240 MK II is another fairly popular headphone model for studio monitoring. Like Mackie MC-250 headphones, these are over-ear headphones but they are semi-open (not closed-back). This immediately implies that K240 MK II headphones deliver wider soundstage, but they also leak more sound and don't offer the same kind of noise isolation. AKG K240 MK II are slightly pricier than MC-250.
K240 MK II headphones are a bit sturdier, too. They are nicely padded, light, and offer the same amount of comfort as MC-250.
MC-250 headphones are foldable and come with a detachable straight cable while K240 MK II headphones are not foldable and come with an undetachable cable. MC-250 headphones are also easier to drive (38ΩVS55Ω).
When it comes to sound quality, we definitely prefer the MC-250. K240 MK II headphones have a poor bass response that lacks extension and sounds boomy. The midrange is mediocre and some low mids are a little bit muddy, while the treble is fairly accurate but could sound too bright with treble-heavy songs.
---
Audio-Technica ATH-M40x Professional Monitor Headphones
ATH-M40x and MC-250 have many similarities. Both models are over-ear closed-back headphones and they are priced the same. Also, they both come with detachable audio cables (M40x come with two cables – coiled and straight) and have a lot of plastic parts. ATH-M40x has a little bit more distinctive design but that's hardly going to be the decisive factor.
ATH-M40x are a bit sturdier because of some metal reinforcements, especially because of the metal headband frame. Both headphones models are foldable but ATH-M40x are a bit larger and heavier.
When it comes to comfort, the difference is not huge. MC-250 headphones are just a little bit comfier.
Both models are fairly easy to drive (38Ω VS 35Ω) and quite loud (100dB VS 98dB sensitivity).
Even when it comes to sound, ATH-M40x and MC-250 are very similar and it's hard to say which one is better. ATH-M40x headphones have a punchy and extended bass response, almost impeccable midrange, and very nice and detailed treble response. ATH-M40x headphones have a bit more consistent high-end reproduction with more subtle peaks and less brightness.
---
Comparison Table
Final Thoughts
Overall, MC-250 headphones offer great sonic performance for the price and are one of the best studio monitor headphones under $100. Their biggest disadvantages are all-plastic build and generic/ordinary design. The greatest upside is fairly flat bass and midrange response with a subtle punch and treble attack emphasis. Just like the manufacturer claims, these are perfect for studio monitoring and mixing.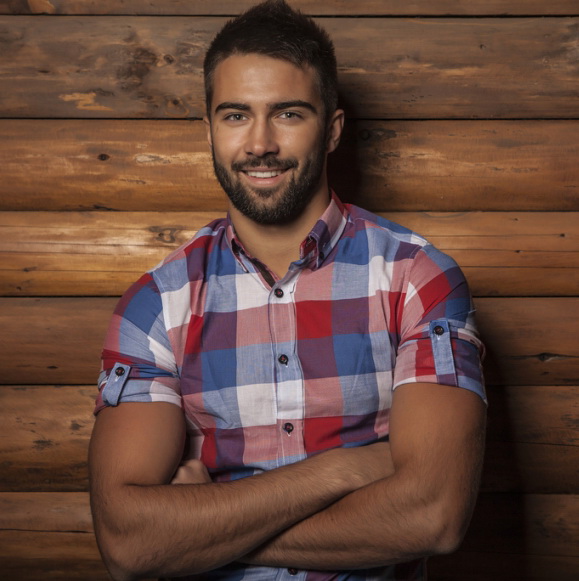 Hello, my name is James Longman.
I'm a writer and editor at AudioReputation. I disassembled my first portable AM/FM radio when I was only 8. At the age of 11, I burned the circuit board on my old boombox cassette player. I'm not going to explain how but it was reckless and stupid.
Since then, I have become much more careful around radios, boomboxes, and other audio devices (at least, I like to think so) but I have never lost the passion for audio equipment. Throughout 20 years of my professional career, I've been working for various audio equipment manufacturers and even started building speakers on my own in my little workshop.
I love the work we do here at AudioReputation. Testing, comparing, and evaluating all kinds of audio devices (speakers, soundbars, headphones, home theater systems, etc.) is something I truly enjoy. I try to be unbiased and give you my honest opinion on every piece of equipment I test. Still, you should take my reviews with a pinch of salt and always be just a little bit skeptical. The fact that I liked some speaker or soundbar doesn't mean that you are going to love it. If you have the opportunity, you should test it/hear it before buying it.