AudioReputation is reader-supported. When you buy through links on our site, we may earn an affiliate commission Learn More
Looking for the best pair of headphones under $150? This is a difficult task but it can also get quite fun if you approach it correctly. This price range is one of the most common ranges that people select during their online searches. This happens with a reason – it's an acceptable price that opens the door into the world of many interesting features. However, when you have more options, it's more difficult to make up your mind. Cheap headphones have limited features and similar performance but when you raise the price only a bit, the number of available models with interesting features becomes much greater.
For example, for less than $150, you can purchase a great pair of Bluetooth headphones that also support ANC and NFC technologies. These headphones almost always have built-in mics and a set of controls on the cups that make the use much easier in different everyday situations.
For this kind of money, you can also buy some nice professional headphones. In fact, this is what we wanted to point out in this article. We wanted you to see that you can get a peek into the world of great-sounding headphones that was previously reserved only for professionals and audiophiles.
Best Headphones Under $150 – Comparison Table
How to Choose the Best Headphones Under $150 in 2023?
Headphones have stopped being devices for listening to music a long time ago. Today, they represent much more – they are a part of your personal image. Of course, there are still many people that love to hear a balanced and detailed sound that makes them feel like they are attending a live concert but most of the users have a much longer list of requests and don't care only about the sound.
Just like all other devices, headphones have to keep up with the modern way of living. This is the reason why they have become more portable, cordless, why they have built-in mics, and why they support features like voice assistants. When you're constantly on the go, you have to make your day as easy as possible and headphones can really help.
As engine noise has become louder and the number of people in the streets has increased, we have decided to shut them out and reduce the constant stress we are exposed to. In situations like these, you can really benefit from a portable pair of headphones that support ANC. If they are also stable on the head and have good battery life, you can also use them in the gym, which extends their field of use.
This is exactly what you have to bear in mind when buying new headphones – when and where you'll be using them. Apart from this, you should think about your music and sound preferences. According to this, you should decide if you need sports headphones, bass headphones, etc.
However, if you need a pair of indoor headphones that can be used at home or in the office, you can get a pair of affordable professional headphones that won't disappoint you.
---
In order to help you decide, we have picked out 11 best headphones under $150 in 2023. In our opinion, these headphones can satisfy most users' needs. Let's see our top picks.
11 Best Headphones Under $150 In 2023
---
1. Best Bluetooth Headphones Under $50: Cowin E7
Our first pick is one of the most affordable, most popular, and one of the most feature-rich headphone models on the list of 11 best headphones under $150 in 2023. Cowin E7 headphones have definitely earned this position thanks to their price-quality ratio. They come in black, blue, and purple colors, they support Bluetooth 4.0, and they have a battery that can last for 24-30 hours. Moreover, they have large 40mm drivers, while their impedance is 32 Ohms and their sensitivity 75 dB. E7 cans also support ANC and NFC quick pairing.
What's in the box?
The headphones come in a surprisingly stylish package that doesn't really match their low price. In the box, you will find a USB charging cable, 4ft long audio cable, carrying case, warranty card, and a user manual.
Things we like
Cowin E7 headphones have quite an attractive and modern design. They come in a nice range of colors and are quite easy to use thanks to the control buttons placed on the earcups. On the right side, you'll find a multifunctional button (power on/off, answer/end call), volume controls (also used for skipping tracks), separate pairing and ANC buttons. The headphones also have a built-in mic that enables you to answer emergency calls hands-free.
Furthermore, we have to mention their durable battery that simply make it impossible to run out of juice. In case it happens, you can always connect the detachable audio cable without interrupting the listening process. The headphones also use fast charging feature allowing you to get one hour of playback time in just 10 minutes of charging.
In the comfort department, we have no complaints. The headband is adjustable and nicely padded, while the cups are thickly cushioned, spacious and adjustable.
Lastly, let's say a few words about E7 performance. The headphones sound more than good considering their price. They produce a balanced and pleasant sound with a decent amount of bass. All the frequencies are distinctive but the headphones sound best with bass-heavy songs.
Things we don't like
There's no such thing as perfect headphones and Cowin E7 headphones definitely aren't perfect. When it comes to design, we would like to see the matte version that doesn't attract fingerprints and stains.
There are also some issues regarding build quality. Some customers complained about the paint peeling off and unpleasant cracking sound produced by the hinges.
Although the headphones sound great with bass-heavy music, the sound quality significantly decreases with other music genres. ANC works great isolating you from ambient noise but it can't be activated in wired mode.
---
2. Best Wired Headphones Under $150: Audio-Technica ATH-M50x
ATH-M50x headphones are designed for professional use but, thanks to their sound and build quality, they somehow managed to become one of the most popular wired headphones among all headphone users. They do have a bit higher price than an average pair of consumer headphones but their quality completely justifies it. They come in black, white, and gunmetal versions and they weigh approximately 10 ounces. They also have 38-Ohm impedance, which makes them easy to use and compatible with different kinds of devices.
What's in the box?
The headphones come with a soft carrying bag, one 1.2-3m coiled cable, one 1.8m straight cable, and 1.2m straight cable, all with the amazing twist-and-lock mechanism.
Things we like
One of the most amazing M50x features, apart from sound quality, is their comfort level. In addition to their weight, these full-size headphones have a nicely padded adjustable headband and softly cushioned spacious cups that won't cause fatigue or any major discomfort.
These headphones are also nicely built. Despite being mostly plastic, they have metal headband and joints. They can also swivel and be folded, which makes them highly adjustable and portable. They come with three different detachable cables, which can save you a lot of money if one of them stops working.
Finally, we have to say a few words about M50x amazing sound quality. They have mostly neutral sound signature with well-balanced mids, accurate and clear vocals, and moderately sharp treble. The headphones deliver quite detailed sound with a proper amount of bass. Apart from this, thanks to their closed-back design, they manage to passively isolate a certain amount of ambient noise and don't leak much.
Things we don't like
We honestly don't have any major complaints about ATH-M50x headphones but we have to mention their slightly boring design that doesn't stand out.
Moreover, the headphones are exclusively wired. Their cables come in different sizes but they are all still too long for the modern wire-free standards.
One more thing – M50x headphones don't have mic or control buttons on any of their cables – they are made for music listening only (no additional features).
---
3. Best Wired Professional Headphones Under $100: Sony MDR7506
They may not be one of the most attractive or modern headphones on the list of 11 best headphones under $150 in 2023 but they are definitely one of the oldest. Sony MDR7506 headphones were first produced in 1991. Nevertheless, they have managed to remain one of the most popular professional and consumer headphones on the market. Also, they are very reasonably priced.
What's in the box?
The headphones come in a basic package with a soft vinyl carrying bag and one 6.3mm adapter plug.
Things we like
First of all, let's make one thing clear. Sony MDR 7506 are headphones made primarily for professional use and critical listening. This is why we have to analyze and rate them in accordance with their initial purpose.
The headphones have a simple design that makes it clear the headphones were made for indoor use. Thanks to their closed-back design, they will provide a certain level of passive noise isolation and leak only a small amount of sound but that doesn't make them perfect for active people.
MDR 7506 cans provide a very high comfort level. They weigh only 8.1 ounces, they are light, soft and comfy, but also very sturdy and durable. They are mostly made from plastic but they have metal reinforcements on all the critical parts such as the headband, hinges, etc. The headband isn't very thick but it's adjustable and quite soft, while the cups are nicely cushioned. Plus, the cushions are removable and can be replaced.
Let's now skip to the most important part – the sound quality. Being made for professional use, Sony MDR 7506 won't disappoint you. They deliver mostly neutral and well-balanced sound with great mid-range and a good amount of punchy bass. Vocals are quite clear and rich in detail.
Things we don't like
Let's be honest – MDR 7506 headphones aren't the perfect headphones for modern people with a busy lifestyle. They lack Bluetooth, ANC, NFC, and a bunch of other useful features that this Sony model doesn't have. They don't even have a detachable cable or basic control buttons on the cups or on the cable.
The cable is also quite long (4.17 ft) and it can be annoying, especially if you want to use these outside your house, office or studio. However, if the amazing sound is your highest priority, you won't regret buying them. Sony MDR 7506 headphones are great for regular listening, recording or monitoring.
---
4. Best Bass Headphones Under $150: Skullcandy Crusher
Skullcandy Crusher headphones are the newer version of the previous Skullcandy Crushers released in 2014. They belong to the group of more expensive Skullcandy headphones but they can also brag with far better build and design quality than the majority of models produced by the company. They support Bluetooth 4.0 and they are highly portable and quite light (approximately 11 ounces). The battery can last up to 36 hours while it takes 2.4 hours to fully recharge.
What's in the box?
The headphones come in a nice branded package with a soft carrying bag, 3.5ft-long audio cable, short USB to micro USB charging cable, and a user manual.
Things we like
Although they definitely aren't the most attractive headphones on the market, Skullcandy Crusher look rather clean, simple, and elegant. A great
The headphones come in black, white, deep red, and olive colors. The good thing is that all these are matte versions that look much cleaner and more elegant than models with a glossy finish. On the right cup, you will find the multifunction button, Bluetooth indicator light, and volume controls, while the mic, aux port, and bass slider are on the left side.
Furthermore, the new Crusher version features better stability, tighter fit, and more durable construction. The headphones are decently comfortable with well-padded adjustable headband and nicely cushioned cups that fit perfectly around most ears (except for very large ears). Although the tightness may not be acceptable to everyone, it actually improves stability and enables you to use them even for jogging or some workouts. One thing is sure – the improved version is definitely sturdier and it will last longer than regular plastic headphones.
Skullcandy Crusher headphones deliver nice and pleasant sound. They are made for listening to bass-heavy music and this is the reason why you have the bass slider to make already powerful bass even stronger. Also, thanks to their lightness, durable battery, and wireless connection, the headphones can be used indoors and outdoors. You can complete all your daily tasks and still have a lot of juice for the next day. However, if you run out of juice, simply connect the aux cable and resume your listening.
Things we don't like
Most of the complaints about this product are related to comfort and the bass slider.
Despite the fact that tighter fit increases stability, most users complained about the headphones being too tight, especially for prolonged wearing. Besides, the cups can also be slightly uncomfortable for users with larger ears. They won't feel like on-ear headphones but will get uncomfortable after some time.
When it comes to the bass slider, the only thing we can say is that it's unnecessary for most users. We can all agree about one thing – Skullcandy Crusher sound quite good (even though their vocals and mids can get a bit overwhelmed by the lows) and you don't really have to touch the slider.
---
5. Best Headphones for Studio Monitoring Under $100: Sennheiser HD280PRO
Sennheiser HD280PRO is an amazing pair of headphones with an affordable price tag. They are significantly cheaper than the average pair of Sennheiser headphones and this comes at the expense of build quality but the sound definitely won't disappoint you. The headphones come with 64 Ohm impedance, their frequency response spans from 8Hz to 25kHz, and their THD is at the acceptable 0.1%. HD280PRO cans weigh approximately 10 ounces.
What's in the box?
Along with the "low" price also comes a certain reduction in the accessories department. The headphones come in a rather simple, partially transparent box, with the user manual, and one 3.5 to 6.3mm adapter.
Things we like
Sennheiser HD280Pro are true professional headphones originally made for studio use. This makes them perfect for indoor but not very practical for outdoor use. However, we must confess that these headphones are light and comfy enough, even for extensive wearing. They have an adjustable, decently padded headband and soft spacious cushions on the cups. One of the greatest things about this is the fact that both padding and cushions can easily be removed and replaced, which significantly prolongs the lifespan of the headphones.
In addition, these headphones seem rather durable. Despite being entirely made from plastic, they can be used for a long time under normal circumstances. If you treat them carefully, you won't have any problems in this area.
When it comes to sound quality, we can't find any serious complaint about Sennheiser HD280PRO. These headphones have a mostly neutral sound signature. The sound is rather balanced, with a good amount of bass, dynamic mids, and consistent highs. They aren't as detailed as some competitors but they definitely sound better than many consumer headphones.
Things we don't like
One of the biggest complaints about HD280PRO is related to their design and ease of use. Despite the great sound quality, these headphones don't follow the latest trends in the headphone industry or the requirements of our new lifestyle. They don't feature Bluetooth; they don't have detachable cable or the basic controls on the cups or on the cable. In addition, they don't have a mic, so even if you decide to use them outside your house/studio/office, you will be forced to disconnect the headphones and reach out for your phone to answer a call.
Moreover, you might find it difficult to transport the headphones. Despite being able to swivel and rotate, they can't be folded, which means they occupy a lot of space in any bag or backpack, and can easily be damaged.
---
6. Best Budget Headphones for Mixed Use: Mpow H5 ANC Headphones
The next place on the list of 11 best headphones under $150 belongs to a pair of headphones made by the Mpow, the company famous for its affordable models with excellent performance. The headphones come in black and silver colors, with supported Bluetooth and ANC technologies, as well as 12 hours of battery life (2.3 hours needed for a full recharge) and 8 ounces of weight.
What's in the box?
The headphones come in a simple white box, with user manuals, one audio cable, one USB charging cable, and a soft carrying bag.
Things we like
Mpow H5 headphones feature an attractive and modern design. They don't look too bulky on the head, and they feel quite comfortable. The headphones have all the basic controls located on the cups, enabling you to play/pause the music, answer/end calls, pair them with your devices, skip tracks, adjust the volume or turn ANC on and off. Apart from this, there is a small built-in mic, micro USB charging port, and an auxiliary port.
The headband is adjustable and relatively flexible but also padded and soft enough. The cups are large and covered with soft spacious cushions that provide decent comfort for your ears. The headphones are foldable and the cups can swivel and rotate a bit, which makes them easily adjustable to different head types and sizes.
Furthermore, Mpow H5 probably belong to the group of the lightest full-size headphones on the market. When not in use, you can wear them around your neck or you can fold them up and transport them in their carrying bag. There are many headphones with more powerful batteries but H5 offer 12 hours, which should be enough for most users. However, in case you run out of juice, you can simply take the provided audio cable and keep listening. The cable is rather thin and not very long, which means that it won't occupy a lot of space in your bag or pocket, so we advise you to keep it next to you, just in case.
Finally, H5 headphones deliver above-average sound quality for a pair of headphones in this price range. They deliver pleasant and decently balanced sound, which should be satisfying for most customers who are looking for great mixed usage headphones. They can be used both indoors and outdoors, for commuting or in offices because they manage to isolate a great amount of ambient noise.
Things we don't like
First of all, we would like to see a matte version of Mpow H5 cups because this glossy finish doesn't look very attractive.
Second of all, despite being made from relatively durable plastic, some customers have experienced headband cracking in the middle. This is why you should use the headphones properly and with care. They may be advertised as extremely flexible but that's not completely true.
Moreover, we have to warn you that H5 may feel a bit tight on the head, which makes them a little bit uncomfortable for prolonged listening sessions.
Lastly, you should be aware that the headphones don't have the best active noise cancellation and that they can't block all the noise around you.
---
7. Best Professional Headphones Under $150: Beyerdynamic DT 990 Pro
If you're looking for an affordable pair of indoor headphones that feel and sound amazing, Beyerdynamic DT 990 Pro headphones are the right choice for you. The minute you look at them, you'll see an amazing design and soft cushions on the cups, that make you want to buy the headphones immediately.
They belong to the group of open-back headphones and they are made mostly for professional use. They are available in two versions, 80 and 250 Ohms.
What's in the box?
DT 990 Pro headphones come in a simple branded box with a soft carrying bag, 3.77ft non-detachable cable, user manual, and one 3.5mm to 6.3 mm adapter.
Things we like
These headphones look really attractive and are surprisingly good. Almost everyone who tried them confirmed that they are worth every penny. Starting from their elegant and stylish design, all the way to the great build quality, high comfort level, and amazing performance, Beyerdynamic DT 990 Pro headphones deserve your attention.
They come in gray and black versions. The headband is adjustable, it's made from metal and padded with soft and comfy material. The cups are large and thickly padded with velvet cushions that are spacious enough for most ear sizes.
Thanks to the materials used, DT 990 Pro cans combine great durability, decent on-head stability, and high comfort level. When you add 9.6 ounces of weight into the equation, you get an amazing pair of headphones that can last for years.
When it comes to sound quality, these headphones are great for neutral listening. They deliver a balanced, clear, crisp, and very detailed sound that can fully reveal the beauty of high-res audio. Sometimes it seems that the treble gets more emphasized than it should but the lows, the vocals, and the instruments sound lively and realistic. Being open-back, DT 990 Pro headphones create the impression that you're listening to music in a room, they let your ears breathe, and eliminate in-ear music impression that closed-back headphones often create.
Things we don't like
We can't say that there are things we don't like about these headphones. However, depending on your lifestyle and taste, they may be less practical than some cheaper, closed-back Bluetooth headphones that can be used wherever you go.
If you're looking for something like that, these aren't for you. It is not advisable to take them outside since they leak so much sound (due to open-back design) and have almost 4ft long cord.
Nevertheless, if you decide to go with these, you should know that you can choose between 80Ohm and 250Ohm version. The last is advisable only for professional musicians with the right equipment while the first can be used by an average customer who has an amp.
Don't delude yourself that your phone will be able to get the max out of these headphones. If you do that, you simply won't be satisfied because you won't be able to see what these headphones are capable of.
---
8. Best Bass Headphones Under $70: Mixcder E9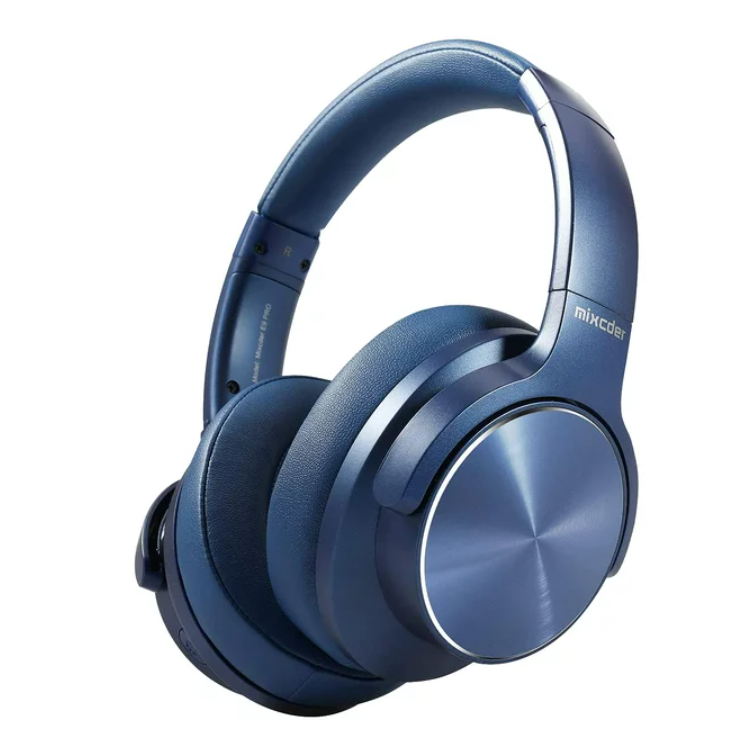 Mixcder E9 are headphones with premium looks and very affordable price. If you don't know the price, you can easily mistake them for much more expensive headphones and simply pass by them. Besides the good looks and affordable price, E9 headphones come with Bluetooth 4.0, ANC, and a battery that can last for 18 hours (after a 2-hour recharge).
What's in the box?
The headphones come in a very nice and good-looking black box. Along with the headphones, you will get a warranty card, user manual, USB charging cable, audio cable, airplane adapter, and a hard-shell zippered case.
Things we like
E9 cans come in one color only (black). They look simple but somehow quite elegant. All the controls and ports are located on the cups, as well as the built-in mic. This improves the ease of use and enables you to power the headphones on or off, pair them, adjust the volume, and ANC. Apart from this, you will find there the Bluetooth indicator light, micro USB charging port, and one aux port.
When you put the headphones on, you will realize that they offer more than just good looks. The headband is made from metal. Besides being strong and durable, it can also be adjusted to your head size. It is nicely padded, just like the ear cushions. The headphones aren't very heavy and don't have too big clamp force, which makes them great for prolonged listening sessions. The cups can rotate and the headphones can be folded up, packed in their carrying case, and easily transported in any backpack.
E9 aren't the best headphones on the market but they do sound very good. They deliver the type of sound that covers most music genres and remains appealing to the listeners. However, if we have to choose one type of music that sounds best with these, we would say that it's bass-heavy music. The lows are nicely balanced and accurate, while the mids are flat. The vocals could be a bit clearer but this is something that won't bother any ordinary listener.
All in all, E9 are great headphones that can be used all day long and in all kinds of situations. They shut the ambient noise, they are cord-free and have a very powerful battery. In case it runs low, you can connect the audio cable, and keep listening to music.
Things we don't like
Despite being adequate and stable enough for regular activities, E9 headphones aren't great for working out or jogging. They will stay stable when you're walking but we can't guarantee that they won't annoy you if you use them in the gym.
---
9. Best ANC Bluetooth Headphones Under $50: TaoTronics TT-BH22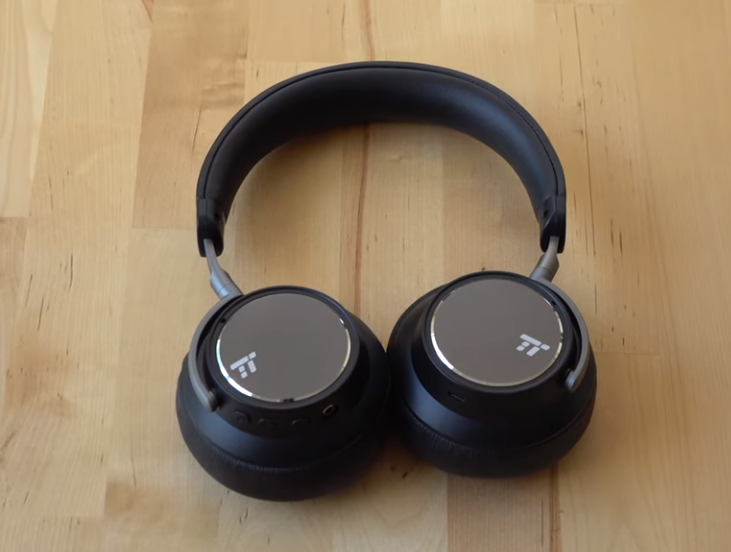 TT-BH22 headphones are currently one of the best affordable Bluetooth ANC headphone models on the market. Like all other TaoTronics devices, these headphones offer above-average performance and a bunch of features for a reasonable amount of money. To be more specific, TT-BH22 support Bluetooth 4.2 and ANC, they weigh approximately 8 ounces, their battery lasts up to 25 hours, while they need 3 hours to fully recharge. The headphones come in black, white, red, and blue colors.
What's in the box?
TT-BH22 come in a rather simple but quite stylish box with a zippered case, 3ft-long charging cable, 4ft-long audio cable, 18-month warranty card, and a user manual.
Things we like
As you could expect from TaoTronics, the headphones have a simple but quite appealing design. They come in a set of common and attractive colors, with a big logo on the cups, and a set of control buttons and ports. On the right earcup, there is the multifunction button, Bluetooth indicator, and a charging port. On the left side, you will see the ANC switch with the matching indicator and an AUX port.
TT-BH22 headphones are completely made from plastic, which reduces durability but improves the comfort level. BH22 aren't as durable as some other headphones but they are sturdy enough and can last a long time if used properly.
When it comes to comfort, we must say that they are very light and don't cause fatigue of excessive pressure on the head because the headband is adjustable and nicely padded, while the cups have thick cushions with a vinyl finish. Apart from this, the cups swivel and rotate, which makes them easily adjustable. In addition to this, the headphones have a foldable design so they can easily be transported in their case as they don't occupy a lot of space.
Moreover, the headphones are quite easy to use and they are very practical. They can be paired with two devices simultaneously and their battery life is long enough for all the activities you may think of. However, if you forget to charge them and run out of juice, take out the audio cable and continue using them as wired headphones.
Lastly, TT-BH22 headphones sound amazing for a pair of cheap headphones. They deliver a great amount of bass, but the bass doesn't overwhelm the mids and the highs. The vocals are clear. In fact, apart from blocking a great deal of ambient noise, the ANC feature manages to improve the overall sound quality.
Things we don't like
Considering the price and all the available features, we don't have many complaints about TT-BH22. However, in our opinion, their greatest problem is the sound quality without the ANC. It's strange but it's true – when you turn the ANC off, the sound gets muffled and significantly quieter, while the bass gets less punchy.
---
10. Best Wireless Noise-Canceling Headphones Under $150: Plantronics Wireless NC Backbeat Pro 2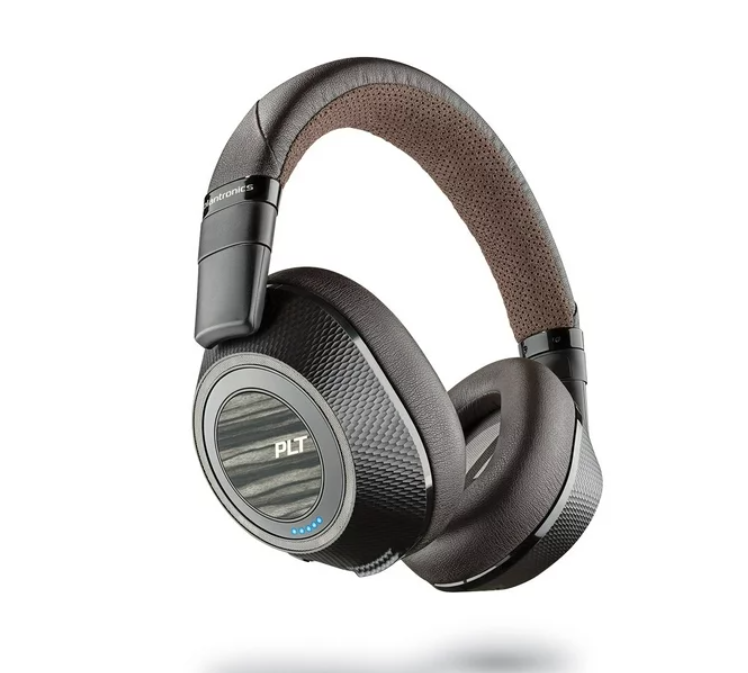 Plantronics Backbeat Pro 2 headphones are the redesigned version of the previous Backbeat Pro. The headphones are reasonably priced and have an attractive design. They come in interesting colors, their weight is approximately 10 ounces, and they provide enough comfort for a pair of full-size headphones. Pro 2 can be used as both wired and wireless. The battery offers up to 24 hours of playback/talk time, while they need slightly more than 2 hours to fully recharge.
What's in the box?
The headphones come in a premium branded box with a carrying pouch, audio cable, USB charging cable, and user manual.
Things we like
One of the first things you notice when you look at Backbeat Pro 2 is that they have redesigned earcups and hinges that became bigger. The cups are more oval and more flexible, while the hinges add to the overall build quality. The control buttons are responsive and evenly distributed between the cups. On the left side, you will find the ANC switch, play/pause button, and a rotating volume button. On the right cup, there are a multifunction button, aux and micro USB charging ports. One of the most interesting features is that you have five indicator lights that show you the battery status.
Apart from the design, Pro 2 headphones have a solid build quality. They have a metal headband and hinge mechanism different from other headphones. The adjustable headband is thickly padded with a breathable mesh in the bottom side, while the cups have thick comfortable cushions. In addition, the cups can swivel and rotate, which makes them adjustable to different head and ear shapes.
Recommended Reading :

The headphones offer decent sound quality for the money. Their sound signature is characterized by nicely balanced mids and treble, while the bass is powerful and punchy – great for the fans of bass-heavy music. The headphones also support ANC technology and manage to isolate a great deal of ambient noise. Subsequently, they are very convenient for mixed everyday usage and for frequent commuters. The battery will be able to support all your activities but if it doesn't, you can always use the included audio cable.
Things we don't like
The new design has brought certain improvements but it has also made the headphones slightly bulkier. Also, their oval cushions have a specific design and they won't be deep or comfortable enough for everyone.
Besides this, we have a few complaints regarding the performance. ANC doesn't eliminate all the ambient noise and only the special edition supports NFC. Furthermore, the headphones deliver very powerful bass that sometimes can overwhelm the instruments and vocals.
---
11. Soundcore by Anker Life Q30
The world of affordable, premium, and feature-rich headphones has a new champion – the Soundcore by Anker Life Q30. Standing tall as an undoubted frontrunner in the sub-$150 category in 2023, the Life Q30, with its array of innovative features, truly sets a new benchmark for budget-friendly headphones. Available in an attractive palette of black, blue, and pink, these headphones combine the power of Bluetooth 5.0, a substantial battery life of up to 60 hours, and personalized sound settings to create an unparalleled auditory experience.
What's in the box?
The Soundcore by Anker Life Q30 greets you with packaging that reflects quality, elegance, and sophistication. Upon unboxing, you'll discover the headphones, an extremely durable carrying case, a USB-C charging cable for fast and efficient charging, a 3.5mm AUX cable, and an easily comprehensible user manual. The inclusion of these accessories ensures you have everything you need for a hassle-free and seamless auditory journey right from the start.
Things we like
The design philosophy behind the Life Q30 expertly blends style and utility. The headphones exude a modern aesthetic appeal and are equipped with tactile, user-friendly control buttons conveniently located on the earcups. The power button, which also doubles as a play/pause control and call-answer button, the volume and track control buttons, and separate buttons for pairing and active noise cancellation, are all within easy reach. A built-in mic further enhances the ease of use, enabling you to handle calls without interrupting your activities.
A significant standout feature of the Life Q30 is its colossal battery life. The headphones offer up to 60 hours of playtime, ensuring you're never without your favorite music. Furthermore, fast charging is a boon for those always on the go, offering approximately 4 hours of playback with just a quick 5-minute charge.
In terms of comfort, the Life Q30 does not disappoint. The headband, equipped with ample padding, can be adjusted to your liking. The earcups, too, are plush and spacious, promising comfort even during prolonged usage.
The performance of the Life Q30 headphones can be described as nothing short of impressive, especially given their price. They produce a well-rounded and balanced sound signature, with distinct separation of bass, mids, and highs. The active noise cancellation feature aids in isolating external noise, making these headphones ideal for commuting and travel.
Things we don't like
However, like any product, the Life Q30 has a few downsides. Its all-plastic build, while light and comfortable, might not endure harsh conditions or rough usage over a long period. The active noise cancellation, though competent, does not match the standards set by more high-end models.
Additionally, while the sound profile is balanced and appealing, it may not satisfy audiophiles who seek a broader soundstage and more detailed audio reproduction.
---
FAQs
Q: How much should I spend on a pair of headphones?
A: Unfortunately, we can't give you a unique, definitive, and completely true answer to this question. Actually, this is one of the most difficult questions any customer can ask. The main reason for this is the fact that all of us have different tastes and needs. With audiophiles, it's pretty simple. Their main and almost only desire is to get the best-sounding headphones. On the other hand, ordinary customers usually want to combine several features and get the "perfect" headphones despite the fact that even they don't exactly know what they want or need.
The amount of money you will spend on your next headphones shall depend mostly on your budget. Once you define how much money you can spend on the headphones, you should define what you need the headphones for. 
Q: Do more expensive headphones sound better?
A: People often think that expensive models, by default, offer better build quality, performance, and higher comfort level. However, years of experience give us the right to say that this is not always true. There are two reasons for this.
Sometimes it happens that an affordable pair of headphones can compete with much more expensive models because some manufacturers are selling their name/brand instead of quality. On the other hand, ordinary users can't always hear all the finesse in the sound that expensive headphones deliver.
Subsequently, we come to the conclusion that we don't always need the most expensive cans to be happy. We simply need to set our priorities and make the best choice accordingly.
Q:
Do more expensive headphones last longer?
A: Expensive headphones are usually more durable since they are made from sturdier and more durable materials. They usually have metal headbands and hinges, as well as true leather finish covering the paddings and cushions. Materials like this add to the overall headphone durability because metal headbands can't break easily and true leather can't peel off as easily as some other materials can. One of the materials that can be used to improve the build and sound quality is wood (but it's rarely used).
Q:
What are the best affordable headphones?
A: Any device that costs under $150 can be characterized as an affordable device. However, we can select a few models on our list that stand out from the rest. Within the range from $100 to $150, we can recommend Sony MDR7506 headphones because of their amazing sound quality. If you're looking for slightly cheaper headphones, you can always rely on the model like TT-BH22 or Cowin E7. They offer above-average quality in comparison to the rest of the headphones in the same price range.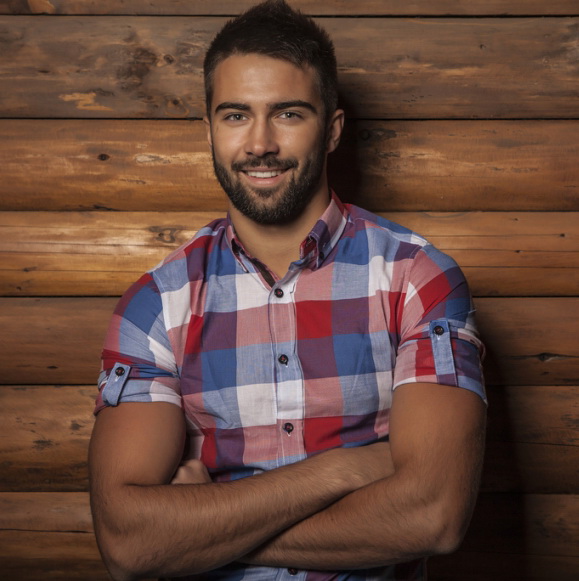 Hello, my name is James Longman.
I'm a writer and editor at AudioReputation. I disassembled my first portable AM/FM radio when I was only 8. At the age of 11, I burned the circuit board on my old boombox cassette player. I'm not going to explain how but it was reckless and stupid.
Since then, I have become much more careful around radios, boomboxes, and other audio devices (at least, I like to think so) but I have never lost the passion for audio equipment. Throughout 20 years of my professional career, I've been working for various audio equipment manufacturers and even started building speakers on my own in my little workshop.
I love the work we do here at AudioReputation. Testing, comparing, and evaluating all kinds of audio devices (speakers, soundbars, headphones, home theater systems, etc.) is something I truly enjoy. I try to be unbiased and give you my honest opinion on every piece of equipment I test. Still, you should take my reviews with a pinch of salt and always be just a little bit skeptical. The fact that I liked some speaker or soundbar doesn't mean that you are going to love it. If you have the opportunity, you should test it/hear it before buying it.