Oppo PM-3 are meant to be high-end portable planar magnetic headphones. If you know anything about planar magnetic headphones, you know that they can hardly be portable for multiple reasons, but Oppo really tried hard and their effort was not in vain. In this review, we will be discussing all the upsides and downsides of this amazing pair of portable planar magnetic headphones.
Oppo is better known for its DVD and Blu-ray players but they have also made some highly praised headphones and other audio equipment. Unfortunately, Oppo went out of business at the beginning of 2018 but they still offer customer support and warranty for the products made in the past. They have decided to discontinue the production of Blu-ray players and hi-fi equipment but they are still one of the big players when it comes to smartphones.
Planar magnetic headphones PM-1 and PM-2 were the first two headphone models made by Oppo. They were highly praised for their performance and sound quality. These two models were predecessors of PM-3. Everything about PM-1 and PM-2 was very luxurious, starting from the packaging. PM-3 was supposed to be more affordable (significantly cheaper) version of Oppo PM headphones and it was supposed to be more portable and optimized for on the go use. Oppo had to cut some costs without ruining the overall sound quality and they really did a good job. The only thing that was not so great was the fact that the price was still pretty high (approx. $400).
Oppo PM-3 planar magnetic headphones were designed with taste and built with care and attention to detail. The presentation and the number of accessories you get are more than satisfying. For a pair of planar magnetic headphones, they are incredibly comfortable and lightweight. The sound quality is almost on par with its predecessors. The sound is nicely balanced, almost neutral. We have just a minor complaint regarding treble reproduction. Some previous customers had issues with earpads and that's basically the only real downside of these headphones.
Nice presentation and elegant design
Great build quality
2 detachable cables included in the package
Very lightweight for a pair of planar magnetic headphones
Very comfortable
Decent noise isolation and minimal sound leakage
Great sonic performance (with some minor treble issues)
Oppo PM-3 headphones are one of the best choices when it comes to portable planar magnetic headphones. They look incredibly stylish, they are very comfortable, and they offer an incredible sonic performance. You should be aware that these are not the most affordable headphones on the market. Back in 2015, when they were released, the price was $400, but now, when the production is discontinued, the price is significantly higher. It varies from $500 to $900 which is a bit too much and it's definitely a reason to think twice before making the purchase.
Official video – Oppo PM-3
What's in the box?
Oppo PM-3 headphones come in a nice-looking box. The packaging is not as premium as the one Oppo used for PM-1 or PM-2 but it still looks quite interesting. Inside the box, you will find your headphones packed inside a selvage denim carrying case, one 3m-long audio cable with 3.5mm jacks on each side (and ¼ inch adapter), one 1.2m-long audio cable with in-line controls and a built-in mic, small pouch for the cables, user manual, and 1-year warranty.
Specs
Oppo PM-3 Specifications
DIMENSIONS
Weight
11.3 (without cable)
Cable 1 length
3m (approx. 10ft)
Cable 2 length
1.2m (approx. 4ft)
TYPE
Closed-back, Over-ear
MATERIAL
Metal hinges and headband, plastic earcups, memory foam paddings with a synthetic leather finish
DRIVERS
Type
Planar magnetic neodymium drivers
Driver size
55mm
BATTERY
No
CONNECTIONS
3.5mm, 6.35mm (1/4 inch) adapter, lightning port (optional)
OTHER TECHNICAL DETAILS
Frequency response
10Hz to 50kHz
Impedance
26Ω
Sensitivity
102dB at 1W
THD
N/A
ADDITIONAL FEATURES
2 detachable cables

One portable audio cable with in-line controls and a built-in mic
Design
Oppo PM-3 headphones look very elegant and sophisticated. Hinges and the headband are made of metal while the earcup enclosures are made of sturdy plastic. The headband and the earcups are nicely padded. Paddings have leatherette finish. The audio jack is located on the left earcup, and it's a standard 3.5mm jack.

Sophisticated and elegant look
Oppo PM-3 headphones come in 4 different colors – black, white, blue, and red.
Available in 4 colors
Features
The headphones are made with care and attention to detail. They look very durable. Many parts are reinforced and made of aluminum. The hinges and the headband are particularly strong. The earpads are made of memory foam and the finish is made of synthetic leather. The overall build quality is impressive.
Metal joints and headband
Even though they are planar magnetic headphones, they are not too heavy. Most of the planar magnetic headphones weigh around 1 pound or even more, but these weigh ''only'' 11.3 ounces which makes them one of the lightest planar magnetic headphones on the market.
Another thing that makes Oppo PM-3 headphones different from most of the other planar magnetic headphones is the fact that they are closed-back headphones.
The headphones come with 2 detachable audio cables. The longer one is a regular tangle-free audio cable with 3.5 jacks on both sides, and the shorter one is the audio cable with in-line controls and built-in mic. There are two versions of the shorter cable – one for Android devices (one-button controls) and the other for Apple devices (3-button controls). You are supposed to notify the seller which kind of cable you want. If you break or lose the cables, you can visit the Oppo's website and order the cable you need.
Two versions of audio cable with in-line controls – 3-button controls for Apple devices (left) and one-button controls for Android devices (right)
The manufacturer managed to make the Oppo PM-3 headphones very sensitive (102dB). This kind of sensitivity combined with low impedance (26Ω) makes them very easy to drive. You don't need a headphone amp to get a great audio performance.
The headphones feature planar magnetic drivers with Neodymium magnet system and 7-layer voice coil diaphragm. These drivers and diaphragm enable great sensitivity, extended frequency response, balanced audio reproduction, and minimum distortion.
Performance
Oppo PM-3 headphones deliver above-average results when it comes to comfort. The earcups and the headband have nice and thick paddings and feel very comfortable. The earcups can swivel and the headband is adjustable. The weight might be problematic for some people. They are lighter than most of the planar magnetic headphones but you can find many headphones with regular dynamic drivers that are lighter than Oppo PM-3. The clamping force is not too strong and it doesn't put too much pressure on your ears, but it's strong enough to enable stable and secure fit. Many planar magnetic headphones use 100mm drivers (or larger) but these have 55mm drivers which means that if you have large ears, these headphones will be more on-ear than over-ear. So, to conclude, they do hug your head a little bit and they are not the lightest headphones out there, but they are still quite comfy for long listening sessions.
One thing you should be careful about is how you plug in the cables. Even though these headphones have standard 3.5mm input and cables have 3.5mm jacks on both sides, you cannot plug in the cable any way you want. There's a subtle difference between 3.5mm jacks on one and on the other end of the cable, and if you plug it in the wrong way, there will be no music (but you won't damage anything). There are instructions (see the pictures below) in the user manual explaining which end of the cable goes into the 3.5mm input on the left earcup.
Instructions for the 3m audio cable
Instructions for the 1.2m audio cable with in-line controls
The microphone delivers satisfying performance but it does muffle your voice a little bit. Still, your voice will be intelligible if you are in a quiet or moderately noisy environment. If you are in a very noisy environment, your voice will be mixed with ambient noise and it will be hard to understand.
Due to over-ear closed-back design, Oppo PM-3 headphones are much better than most of the planar magnetic headphones (most of them feature open-back design) when it comes to noise isolation. Compared to other closed-back headphones, these deliver an average performance. They also prevent sound leakage. Listening to music at moderate volumes will not be a problem and people around you won't hear a thing.
There is one important issue we would like to discuss. This is probably the most problematic thing. The manufacturer decided to use synthetic leather finish for the earpads which makes them less durable than the rest of the headphones. These earpads will start to peel off after a year or two everyday use. You can send the headphones back to the manufacturer and they will replace the earpads but that could cost you $100 which is simply too much.
The most common issue – The earpads will start to peel off after a year or two of everyday use
Sound Quality
Oppo PM-3 headphones deliver very good audio performance. They have a pretty neutral sound signature.
The bass is perfect. It's very accurate and punchy. The bass response is extended but not emphasized.
There's a slight, barely noticeable elevation in the low midrange which adds just a little bit more punch and body.
The midrange reproduction is simply exceptional. Both instruments and vocals sound perfectly clear and very detailed.
Treble reproduction is probably the only problem when it comes to sound quality. It's not awful but there are some inconsistencies. The frequency range between 5kHz and 10kHz is slightly boosted and that brings a little bit of unnecessary brightness and causes some barely noticeable sibilance. There's also a small roll off after 10kHz. These flaws are not huge but they do take away a little bit of liveliness and sparkle.
Recommended Reading :

The distortion is barely noticeable, even at full volume.
Soundstage is narrow but that's expected since these are closed-back headphones. Still, compared to other closed-back headphones, there is enough information for decent imaging.
Oppo PM-3 headphones sound great without an amplifier but you will get even better results with some nice amp. We have tried them with Oppo HA-2SE portable headphone amp/DAC and used the EQ to boost the treble (frequencies above 10kHz) a little bit, and the results were impressive.
The Competition
If you want to try some other planar magnetic headphones, here are 3 more options. Some of them can be driven by your smartphone but you will definitely get better results if you use them with a headphone amp.
---
Audeze EL-8 Titanium
Audeze EL-8 Titanium headphones are pricier than Oppo PM-3.
Both EL-8 Titanium and Oppo PM-3 are over-ear closed-back headphones.
When it comes to design, they are both very stylish and elegant, but EL-8 Titanium headphones have a more unique look.
Both, EL-8 Titanium and Oppo PM-3 are mostly made of aluminum and are very durable.
Both pairs of headphones are easy to drive and you can simply connect them to your iPhone or Android phone and enjoy. Still, they will show their full potential if you use them with an amp.
Oppo PM-3 headphones are definitely more comfortable than EL-8 Titanium. They are lighter and have better headband padding.
Audeze EL-8 Titanium headphones deliver great bass and treble but the midrange is slightly recessed.
---

Hifiman HE400S
Hifiman HE400S headphones are one of the most affordable planar magnetic headphones on the market. They are significantly cheaper than Oppo PM-3, but they are still quite expensive (approx. $220).
Unlike Oppo PM-3, these are open-back headphones.
HE400S are not the ugliest headphones one the market but they are not pretty. Oppo PM-3 headphones definitely look better.
Oppo PM-3 headphones look and feel more durable than HE400S.
Both headphones have a wide frequency response and low impedance and can be driven by your smartphone.
Oppo PM-3 are more comfortable and more suitable for on the go use.
Oppo PM-3 headphones deliver better and more extended bass response.
---
Monolith M1060
Monolith M1060 headphones are another ''cheap'' option. They can be yours for less than $300.
Monolith M1060 headphones feature open-back design.
They look interesting and unique but we prefer the design of Oppo PM-3.
Monolith M1060 headphones can be driven by your phone but you will get much better results with an amplifier. Oppo PM-3 headphones are easier to drive.
Oppo PM-3 are more comfortable (lighter and better padding on the headband) than the Monolith M1060.
Monolith M1060 headphones deliver a great bass response, decent mids (but not as good as Oppo-PM3), but much sharper highs which makes them more fatiguing.
---
Comparison Table
Final Thoughts
Oppo PM-3 is a great pair of headphones. They are probably one of the best portable planar magnetic headphones on the market. We didn't like the synthetic leather earpads and we were not completely happy with the treble reproduction but the overall performance is really great. The biggest problem is the price. They were, in fact, one of the cheapest planar magnetic headphones on the market 3 years ago, but since the manufacturer discontinued the production, the price went up. Today, their price can even go up to $900 for a new pair. If you are lucky, you can find used or refurbished for $300. If that's too much for you, you can try Hifiman HE400S or Monolith M1060.
---
Transparency Disclosure – AudioReputation.com is a participant in the Amazon Services LLC Associates Program. To put it simply, we have an affiliate relationship with Amazon. In our reviews, you will find links that will redirect you to one of the Amazon's websites (usually amazon.com). These links are called ''affiliate links'' and they help us fund our work. So, basically, when you click on some link and buy the speaker/headphones/soundbar/home theater system or any other piece of audio equipment, we get a small percentage/commission. You don't have to pay extra if you click on our links – there are no additional costs.
When we recommend some piece of audio equipment, it's not because we are under an obligation to do so. It's because our evaluation and research have shown that certain product deserves to be recommended.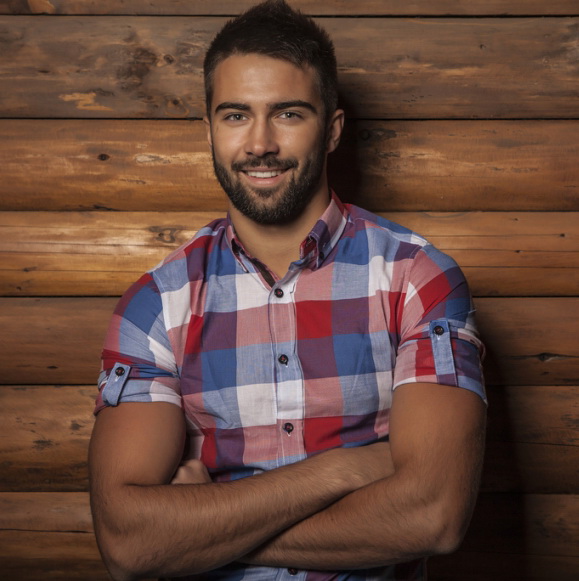 Hello, my name is James Longman.
I'm a writer and editor at AudioReputation. I disassembled my first portable AM/FM radio when I was only 8. At the age of 11, I burned the circuit board on my old boombox cassette player. I'm not going to explain how but it was reckless and stupid.
Since then, I have become much more careful around radios, boomboxes, and other audio devices (at least, I like to think so) but I have never lost the passion for audio equipment. Throughout 20 years of my professional career, I've been working for various audio equipment manufacturers and even started building speakers on my own in my little workshop.
I love the work we do here at AudioReputation. Testing, comparing, and evaluating all kinds of audio devices (speakers, soundbars, headphones, home theater systems, etc.) is something I truly enjoy. I try to be unbiased and give you my honest opinion on every piece of equipment I test. Still, you should take my reviews with a pinch of salt and always be just a little bit skeptical. The fact that I liked some speaker or soundbar doesn't mean that you are going to love it. If you have the opportunity, you should test it/hear it before buying it.