AudioReputation is reader-supported. When you buy through links on our site, we may earn an affiliate commission Learn More
If you're looking for an affordable Bluetooth speaker with great bass performance, you've just got lucky because today we're reviewing 6 best cheap Bluetooth speakers with good bass in 2021.
Anyone who loves electronic music, hip-hop, or any other bass-oriented music will understand why having a speaker with good bass is important. Every frequency range of the spectrum is important but clear vocals and crisp highs simply aren't enough for most people. Punchy bass is there to pump up your mood no matter what you're doing.
Imagine working out in a gym or jogging in the park. Is the music playing in the gym? Are you wearing headphones while jogging? The answer is definitely positive because music is an essential part of numerous daily activities. However, it's not enough to simply play any music and consider the job done. It is very important to choose the right music genre and the right speaker (or headphones).
Bass-enhanced music lifts you up and motivates you to work harder. It makes the time pass faster. This is why we need bass and speakers that reproduce it correctly.
Best Cheap Bluetooth Speakers With Good Bass – Comparison Table
Having in mind all the previously listed reasons, we've decided to make our little research and gathered our favorite cheap Bluetooth speakers with good bass. During the testing, we were trying to compare the design, build quality, battery life, connectivity, ease of use, and sound (bass) quality of all the tested units.
In the process, many of them were discarded because they didn't manage to meet our criteria. Finally, we've made the finest selection and created this list of 6 best cheap Bluetooth speakers with good bass in 2021. Hopefully, our reviews will be useful to you and will help you find your next Bluetooth speaker.
The List of 6 Best Cheap Bluetooth Speakers with Good Bass in 2022
---
1. Most Affordable Bluetooth Speaker with Good Bass: Oontz Angle 3 (3-rd gen)
For starters, we would like to present to you an amazing small speaker with great performance, an affordable price, and a great set of features that overcome the expectations. This speaker is Oontz Angle 3 – the third generation of popular Oontz Angle speakers.
Things we like
When it comes to design, you get the speaker that looks just like its previous versions – a triangular device with the Oontz logo on the top. The speaker can be placed both horizontally and vertically but horizontal placement improves bass production. Apart from black, the speaker is available in pink and blue colors.
Angle 3 is made from plastic. The edges are completely rubberized while the front and back panels are covered with a grille. On the right side, you'll see a control panel with Bluetooth/pairing button, volume controls, and power on/off button. Above the control buttons, there's a small rubber flap that protects a USB charging port and an AUX port.
Oontz Angle 3 seems to be nicely built. The speaker feels quite durable and it is IPX5 certified, which confirms its water resistance. However, Oontz Angle 3 is not submersible in water.
There's no information about the Bluetooth version but the pairing is quite simple and easy, the signal range spans up to 15 feet, and the connection is quite stable. Moreover, the battery is quite powerful for a cheap speaker and it lasts up to 12 hours at moderate volumes. Recharging takes 3 hours.
One of the most important characteristics of this speaker is its loudness, which is surprisingly high for a cheap speaker, mainly because of its 10W drivers. Otherwise, the speaker sounds decent for the price. The mids are articulate, the highs are clean, there's almost no distortion even at high volumes, and the bass reproduction is good. The speaker also has a small mic that allows you to answer calls hands-free.
Things we don't like
We don't have any major complaints regarding this speaker, only a few observations and improvement recommendations.
For example, the speaker can't be used near the pool or in the bathroom because it's not fully waterproof.
Also, there are no dedicated buttons for skipping tracks and you have to use the volume controls to do that.
In addition, some customers experienced problems with a USB charging port and the cable that doesn't fit the port.
---
2. Longest Battery Life: Anker SoundCore
Anker's products are often among Amazon's bestsellers and Anker SoundCore is one of their most popular devices. It comes at a very affordable price, it weighs only 12oz, and it's available in red, black, and blue colors.
Things we like
One of the things we appreciate about Anker SoundCore is design. The speaker is small, compact, and simple but still quite attractive. It has a rectangular shape and it is highly portable. On the top, you will find the buttons that enable you to control playback, volume, and pairing. On the front panel, there's the company logo and the mesh protecting the drivers. On the right side, you can see the Bluetooth indicator light, a small built-in mic, and a set of ports (AUX and USB charging ports).
The speaker supports Bluetooth 4.0 with up to 66ft range. Pairing is simple and fast, and the connection is very stable. Apart from this, Anker SoundCore has a very powerful battery, especially for such a small and cheap speaker. It offers up to 24 hours of playtime per single charge at moderate volumes, which means you will get many hours of playtime even at high volumes.
When it comes to sound quality, we must say we were very surprised by the pleasantness and clarity of Anker SoundCore. The vocals are very distinctive, accurate, and articulate. Thanks to a patented bass port, the speaker delivers quite a deep bass without any major distortion at high volumes (and it can be very loud).
Things we don't like
Anker SoundCore is not as durable as we would like. We can understand why it's completely made from plastic but a portable outdoor speaker could definitely use at least some IP protection.
Also, the actual signal range is shorter than advertised – we can't guarantee a completely stable connection at any distance longer than 30ft.
---
3. DOSS SoundBox
Doss SoundBox Touch is a compact portable speaker that weighs only 1.1 pounds. It has more than acceptable price, great features, and good performance. It also looks amazing. What else could you ask for at this price point?
Things we like
Doss SoundBox looks rather elegant and it comes in black, red, blue, and white colors. Touch-sensitive control buttons (mode, volume controls, track buttons, multifunctional button) are on the top, while the Doss logo is on the front panel and on the right side. On the back, you'll find a USB charging port, AUX port, SD card slot, and the power button.
Thanks to its size and portability, the speaker is suitable for both indoor and outdoor use. It supports Bluetooth 4.0 with a 33ft signal range. The pairing process is quite easy and fast, while the connection remains relatively stable within the claimed range. Moreover, the speaker has more than a decent battery with enough juice for 12-hour use. Recharging takes 3 to 4 hours. In addition, if you can't connect it to a Bluetooth-enabled device (for any reason), Doss Touch offers an optional cable connection (via AUX cable) and a possibility to play music from an SD card.
As far as sound is concerned, Doss SoundBox sounds great for a speaker with 2 drivers with a total power output of 12W.
Things we don't like
One of the main disadvantages of Doss SoundBox Touch is noticeable distortion at volumes higher than 75%. Also, at these volume levels, you will get only 4-5 hours of playtime.
The mic is not great either. It works fine indoors but it picks up too much noise when used outdoors.
Furthermore, the speaker has too sensitive controls and it can happen that you somehow skip a song while trying to adjust the volume.
In addition, the speaker doesn't have any IP protection, which is a big disadvantage for an outdoor speaker.
---
4. Most Durable Cheap Bluetooth Speaker with Good Bass: Aomais Sport II
If you're looking for a quality compact speaker that doesn't cost a lot but offers great bass reproduction along with great build quality, Aomais Sport II is the right choice for you. This small speaker seems to have it all – design, durability, all the necessary features, and sound quality.
Things we like
Let's start with the design. Aomais Sport II has retro but eye-catching looks that make it quite unique. The rubberized exterior combined with metal mesh may not be ideal for everyone but we think this gives the speaker a sporty vibe and makes it more durable than average. It also makes it resistant to drops, falls, etc. The speaker comes in black color with orange, green, purple, or deep green details. It is also available in all-black.
On the top, you'll see six touch-sensitive buttons (which enable you to control playback, pairing, skipping tracks, volume, voice assistant) and the LED indicator lights (power on/off, battery status, pairing status). AUX and USB charging ports are located on the left side, safely covered with a rubber flap.
In addition to the rubberized exterior that protects it from physical damages, the speaker is IPX7 certified, which makes it great for any kind of outdoor use, including listening to music near the pool, at a beach, etc. Due to the IPX rating, Aomais Sport II can survive rain, splashes of water, drinks being spilled on it, or even being submerged or dropped into water.
Moreover, the speaker has a total output power of 20 W, a small built-in mic, and a battery that can be fully recharged in 3 hours and offers 5 to 10 hours of playtime, depending on the volume level.
Surprisingly, sound quality is one of the greatest advantages of this speaker. Despite its small size, the speaker delivers powerful sound thanks to the technique used to protect the drivers from wind and wisely designed cavity on the rear panel. As a result, the bass is strong and the vocals are very clear.
Things we don't like
We can't deny that the speaker sounds great but we have to warn you that it is a mono speaker. It has two drivers and each of them picks different frequencies (mid-range and bass). This also means that one speaker can't offer a full stereo experience. In case you need that, you should consider buying two and pairing them together as this will result in true stereo experience. After all, the price is so low that most people can afford to buy two of them.
NFC pairing is not available when the speaker is used with Apple devices.
---
5. Best Design: Sony SRS-XB12
Sony SRS-XB12 is definitely the smallest device on our list of 6 best cheap Bluetooth speakers with good bass in 2021. It costs more than the rest of the reviewed speakers but it's still affordable. Thanks to its small dimensions, light weight, and IP67 rating, this speaker is a perfect choice for hikers, cyclists, and all of you who want a speaker that can be thrown in a backpack and used anywhere.
Things we like
One of the first things you'll notice about Sony SRS-XB12, apart from its compact size, is its amazing design and nicely rounded edges. You must admit it is a true beauty among all the listed models. Across the base, you will see a control panel with power, volume, play buttons, and the Add button used to pair the device with another XB12 speaker. On the opposite side, you will also find a rubber flap covering a micro USB charging port and AUX port. There's also the reset button. On the top, there's a metallic grille protecting one 46mm driver, while a passive radiator is at the bottom. Apart from black, the speaker is available in several vivid and attractive colors – blue, white, red, and violet.
When it comes to build quality, we must admit we're more than satisfied. The speaker is IP67 rated, it's completely dustproof and waterproof. The entire exterior is nicely rubberized. This means you can safely use it both indoors and outdoors, in any weather, and even submerge it into water.
Furthermore, Sony SRS-XB12 has a decent battery with enough juice for 16 hours of playtime, if used at 50% volume. This is not the loudest speaker on the market but, considering its size, we are quite pleased with the way it sounds. There's enough bass, and the sound is quite clear. There's no noticeable distortion even at the maximum volume.
Things we don't like
XB12 is relatively quieter than other speakers on the list, which means that you'll probably need to turn up the volume to the maximum, especially if you're using it outdoors. Sadly, this reduces the battery life to only 7 hours per charge. In addition, when it hits 20% battery life, the speaker won't let you play the music at maximum volume.
One more thing – XB12 works better with Android devices. When used with Apple devices, latency becomes very obvious and annoying.
---
6. Best Bass Reproduction: Tribit StormBox
It may not be as popular as Sony but Tribit makes amazing devices and StormBox is one of them. It's in the same price range as Sony XB12 and we can say it sounds much better. It's not as portable but it's definitely louder and it delivers significantly more bass.
Things we like
Shaped like a nicely rounded rectangle, StormBox looks quite attractive. It comes in black, blue, and red colors. The speaker is covered with a thick acoustic fabric, which is very flexible but also quite durable. On the front, you'll see three buttons that allow you to control playback, skip tracks, and adjust the volume. On the back, there is the power button, battery indicator lights, pairing button, bass boost button, and a rubber cover protecting the micro USB charging port and AUX port.
As we have already said, StormBox is a durable speaker and its IPX7 rating confirms that claim. Thanks to the IPX rating, the speaker can be fully submerged in water and it will still work like a charm.
Recommended Reading :

Speaking about performance, we have to mention that it features Bluetooth 4.2 with a 66ft signal range. The connection remains stable even in a house with many walls separating the speaker from the source device. It also has a powerful battery that provides enough juice for a 20-hour listening session. Recharging takes 3 to 4 hours.
One of the things that surprised us the most, especially at this price point, was the loud, clear, and crisp 360-degree sound. Bass reproduction is great for a relatively cheap and relatively small speaker.
Things we don't like
One of the biggest complaints about this speaker is related to its microphone. It simply doesn't sound good, especially when used outdoors. The voice sounds quite distant and quiet. We wouldn't really advise you to rely on it and use it on a regular basis as callers won't be very happy about it.
---
This was the list of 6 best cheap Bluetooth speakers with good bass in 2021. Hopefully, some of the reviewed products intrigued you. In case you have any further questions, please scroll down to the FAQ section or leave us a comment and we will do our best to provide you with additional information as soon as possible.
---
FAQ's
Q: Are cheap Bluetooth speakers worth the money?
A: Cheap Bluetooth speakers can't deliver the same kind of performance as premium speakers, of course, but we also can't say they are useless just because they're cheap. As you can see from our list of 6 best cheap Bluetooth speakers with good bass in 2021, many cheap devices can surprise you. You can't expect them to deliver perfect sound as professional speakers do but, as you can see, they can offer more than decent performance, great battery life, many useful features, and amazing build quality despite the price.
Q: What a good inexpensive Bluetooth speaker should have?
A: Any inexpensive Bluetooth speaker that is considered good is required to have good sound quality. It doesn't have to be bass-heavy since some people prefer moderate bass. Besides the sound, a good and cheap speaker shall have a good battery life, attractive design, and satisfying build quality.
Q: How do I recognize good bass?
A: Good bass, as any other term related to sound quality, is mostly subjective. Whether the bass will be good or not depends on how much bass you prefer and how well the bass is balanced with the mids and highs.
Q: What is the best cheap Bluetooth speaker with good bass in 2022?
A: Any of the reviewed speakers from our list can be considered the best cheap Bluetooth speaker with good bass in 2022. The final verdict depends only on your taste and current needs. We have tried to select the devices that have all the most important characteristics of a good speaker but the final decision is yours.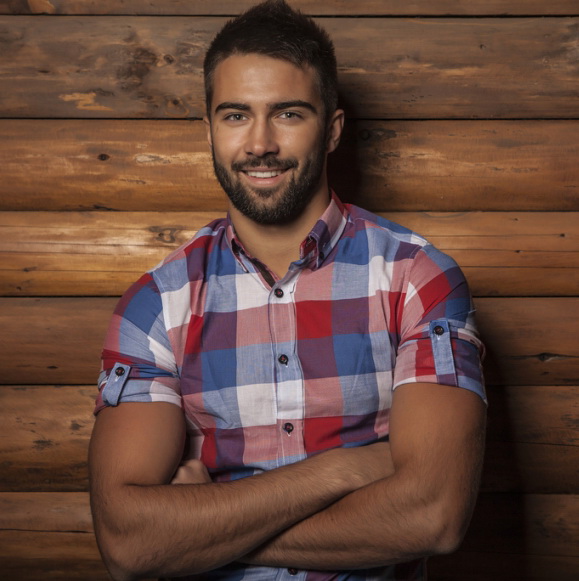 Hello, my name is James Longman.
I'm a writer and editor at AudioReputation. I disassembled my first portable AM/FM radio when I was only 8. At the age of 11, I burned the circuit board on my old boombox cassette player. I'm not going to explain how but it was reckless and stupid.
Since then, I have become much more careful around radios, boomboxes, and other audio devices (at least, I like to think so) but I have never lost the passion for audio equipment. Throughout 20 years of my professional career, I've been working for various audio equipment manufacturers and even started building speakers on my own in my little workshop.
I love the work we do here at AudioReputation. Testing, comparing, and evaluating all kinds of audio devices (speakers, soundbars, headphones, home theater systems, etc.) is something I truly enjoy. I try to be unbiased and give you my honest opinion on every piece of equipment I test. Still, you should take my reviews with a pinch of salt and always be just a little bit skeptical. The fact that I liked some speaker or soundbar doesn't mean that you are going to love it. If you have the opportunity, you should test it/hear it before buying it.