AudioReputation is reader-supported. When you buy through links on our site, we may earn an affiliate commission Learn More
In one of our previous articles, we've reviewed some of the best cheap headphone models, and today, we are presenting to you our selection of 7 best headphones under $500 in 2021. If you are willing to invest more money and get a premium experience, you will definitely find something interesting here. We're not trying to say that you can't get a great pair of headphones for $50 or less but we have to admit that the price correlates strongly with the sound quality and overall performance. Also, the higher price usually means that you are getting some serious improvements when it comes to build quality and comfort level, and that's the case with all the reviewed models below.
The thing that usually distinguishes cheaper from more expensive headphones is the number of useful and advanced features. Cheaper models usually look good, they have appealing color schemes, they are modern, but they don't have many advanced features and, even if they do, those features won't deliver the kind of performance that can be considered satisfying. Also, their sound quality is usually on par with the price or just slightly better than the price implies. High-end headphones, on the other hand, have more features and offer much better performance.
Best Headphones Under $500 – Comparison Table
Having in mind all the previously listed facts, we have decided to test a large group of great headphones that are not cheap but also not unreasonably expensive. Finally, after serious and thorough testing, we've made the selection and created this list of 7 best headphones under $500 in 2021.
All of the reviewed models have amazing characteristics and features. We truly believe that most people would like to have them. This list is a mixture of different types of headphones that can be used for all kinds of activities (sports, commuting, traveling, office use, studio use, critical listening). Some models could even be a great choice for professional musicians and audiophiles.
The List of 7 Best Headphones Under $500 in 2022
---
1. Best ANC Headphones Under $500: Sony WH1000XM3
Sony devices have always been known for their sound but we must admit that WH1000XM3 also looks good and offers great performance. They're not cheap but there're many reasons for such a high price. The greatest highlights are great battery life and signal range, as well as amazingly efficient ANC technology.
Things we like
Sony WH1000XM3 are closed-back full-size Bluetooth headphones that come in black and silver colors. Thanks to their sleek design and matte finish, the headphones look rather attractive. Their cups are slightly angled, which increases their comfort level. The headphones are foldable and their cups can rotate and swivel.
Despite plastic build, these cans seem quite flexible and durable. They aren't the most comfortable headphones on the market but thickly padded adjustable headband and thick cushions on the cups make them one of the most comfortable Sony headphones.
The headphones have touch-sensitive controls with very responsive controls. They are fairly easy to use and most of them are located on the right cup. There are the volume controls, track skipping controls, and a multifunction button used to control the playback and manage calls. If you cover the whole control pad with your hand, you will mute the music, which is useful if you want to pay attention to something else without taking off the headphones. On the left cup, you will find the ambient button that activates the so-called ''aware'' mode. This button can also be configured to activate voice assistant.
The headphones support NFC pairing. They use Bluetooth 4.2 with up to 185ft signal range. WH1000XM3 headphones also have a powerful battery that can deliver up to 27 hours of playtime per charge, while the recharge takes 2.2 hours. In case you run out of juice, there's the detachable audio cable that will allow you to continue to listen to your favorite music.
Speaking about music, we have to say that these headphones deliver a nicely balanced sound with a lot of bass. In case you find the bass overwhelming, you can use the Sony app to adjust the EQ settings. The headphones also offer great noise isolation and the sound leakage is minimal, which makes them great for different kinds of use (office use, commuting, etc.).
Things we don't like
Although we find Sony WH1000XM3 to be a great pair of headphones, we believe that a pair of headphones in this price range should have a metal headband.
---
2. Best Sound Quality: Audio-Technica ATH-M50xBT
ATH-M50xBT is a wireless version of the highly praised Audio-Technica's ATH-M50x. They may not be the best Bluetooth headphones on the market when it comes to features but their greatest advantage is their sound quality that is almost the same as the sound quality of the wired version.
Things we like
When it comes to design, ATH-M50xBT headphones look the same as their predecessor. They aren't the most attractive headphones on the market but they look decent. They are foldable, their cups can swivel, and they have some extra features like a built-in mic, volume controls, play/pause/answer call button, on/off switch, AUX input, and a USB charging port. In addition, there's one touch-sensitive button used to activate voice assistant. All the controls and ports are located on the right cup.
The headphones are made from durable plastic and the headband is reinforced with metal.
The headphones are extremely comfortable headphones. Of course, they aren't stable enough for working out because they have too loose fit but they will be completely comfortable for everyday indoor and outdoor use.
The headphones are easy to use, they have an amazing battery life, and stable connection even at 100ft distance (without obstacles). When used indoors, you can expect the connection to be stable within the 50ft range. Apart from this, they offer up to 37 hours of playtime. The recharge takes up to 5.5 hours. In case you run out of battery, you can always plug in the provided audio cable with inline remote and mic, and resume listening to music.
M50xBT headphones support aptX. They come with the Audio-Technica Connect app that works fine with both Android and iOS. The app allows the users to monitor the battery status, select a BT codec, and find the headphones if they lose them.
In terms of sound quality, we really can't find any important disadvantages. The headphones sound as amazing as the predecessor. The mids are accurate and the treble is consistent. All the ranges are well-balanced. The bass response is slightly elevated.
Things we don't like
As we've already said, the headphones don't support the most popular advanced Bluetooth features such as NFC pairing, ANC, multipoint pairing. The app doesn't have any equalizers and the mic's performance is only average.
---
3. Best True Wireless Headphones Under $500: Powerbeats Pro
The next model on our list of 7 best headphones under $500 in 2021 is Powerbeats Pro. These headphones are one of the most expensive true wireless models on the market but we can say the price is justified by their elegant design, complete lack of cables, ease of use, number of features, and sound quality.
Things we like
There are many things we love about Powerbeats Pro but let's start with physical appearance. The first thing you are going to notice about these earbuds is their unique design. They are available in navy, moss, ivory, black, yellow, red, pink, and blue colors. Their large hooks distinguish them from the greatest part of true wireless earbuds. The hooks are responsible for improved comfort and stability.
In terms of build quality, we can say that the buds feel rather pleasant and soft under fingers but also quite strong and durable. They have silicone coating and they are IPX4 certified, which makes them resistant to sweat and splashes of water. This, of course, means that the buds are perfectly suitable for indoor and outdoor workouts.
Furthermore, Powerbeats Pro buds are, in our opinion, quite easy to use. They support Bluetooth 5.0 with performance-boosting H1 chip (works when used with iOS), the pairing is fast, and the connection is quite stable. Also, the buds have very responsive buttons that allow you to control the volume, playback, and manage calls.
In addition, the earbuds have more than decent battery life. You can get up to 11 hours of playtime per single charge. The case provides you with slightly more than one additional charge (14 hours of playback time). Fast charging feature is also available, which means you will get up to 90 minutes of playtime after only 5 minutes of charging. Thanks to the Powerbeats proximity sensors, the music pauses every time you take them out of your ears, which extends the battery life.
When it comes to sound quality, we are more than satisfied with the sound signature. The earbuds deliver a very pleasant sound with punchy bass, nicely balanced and detailed mids, and accurate and engaging highs.
Things we don't like
Powerbeats Pro earbuds need a few app improvements. We believe that checking the battery status should not be the only feature and purpose of any headphone/earbud app, especially at this price point. Some EQ settings and presets would make the app much better.
---
4. Most Comfortable Headphones Under $500: Bose QC 35 II
Bose QC 35 II are one of the most popular closed-back Bluetooth headphones. They owe this status mostly to their amazing ANC technology and the fact that they are one of the most comfortable headphones on the market. The headphones are attractive, light, and easily portable, which makes them perfect for mixed everyday use.
Things we like
The headphones look quite attractive, they have nice oval cups, soft headband, and they come in rose gold, silver, and black colors. The control scheme is basically the same as the QC 35 control scheme. On the right cup, there's the power button, volume controls, multifunction button, and a micro USB port. On the left side, you'll find an AUX input and ANC button (which can also be used to activate voice assistant). The headphones also support NFC pairing.
Despite plastic construction, the headphones seem and feel rather durable. The headband length is adjustable and the headband is nicely padded. The cups are thickly cushioned, too. Thanks to the paddings, lightweight materials, great flexibility, swiveling cups, and the shape of QC 35 II, these headphones are one of the most comfortable full-size closed-back models on the market.
Bose doesn't give any information about the Bluetooth version but we can confirm that pairing is easy and that connection is stable. Bose QC 35 II headphones have a fairly powerful battery that delivers up to 20 hours of playtime. The headphones support fast charging feature, which gets you up to 2.5 hours of playtime after a 15-minute charge. In case you run out of battery, you can simply plug in the provided audio cable and smoothly resume your listening.
Moreover, these headphones deliver a very pleasant sound with extremely clear mids and more than decent bass. Thanks to the closed-back design, the headphones provide good passive noise isolation. They also support ANC technology, which works flawlessly and is perfect for commuters and frequent flyers.
Things we don't like
One of the greatest disadvantages of Bose QC 35 II is the mic performance. We agree that having a built-in mic is a great feature but, at this price point, we have expected slightly better performance and clearer communication.
---
5. Most Attractive Design: Beats Studio 3
As you would assume, Beats Studio 3 are great mixed usage headphones with attractive design. They are almost the same as the previous Beats Studio Wireless cans but with improved noise cancellation that adapts to its users and current environment.
Things we like
Beats Studio 3 are stylish and rather attractive consumer headphones. The control buttons are quite discrete and nicely blended with the headphone design. They enable you to manage calls, control the playback, volume, and noise-canceling feature. This model is available in matte black, blue, red, white, crystal blue, black-red, midnight black, sand dune, and shadow gray versions.
The headphones are entirely made from plastic but they feel sturdy and durable. They weigh only 0.58 pounds and they have an adjustable headband and nicely padded comfortable cups. Beats Studio 3 are also foldable and highly portable.
Studio 3 headphones support Bluetooth 4.2 with up to 297ft signal range and W1 chip. The battery offers approximately 23 hours of playback time, while the recharge is quite fast and it lasts only 2 hours. If you run out of battery, make sure that the audio cable is near. There's also the quick charge feature that gets you 2.5 hours of playtime after a 10-minute charge.
When it comes to sound quality, Studio 3 headphones sound pleasant and well-balanced. The bass is slightly emphasized but doesn't overwhelm the mids. The sound is quite engaging and fun. Due to their noise cancellation technology, these will be great for active people, especially for commuters.
Things we don't like
As Beats Studio 3 aren't cheap headphones, we should point out that they don't support multipoint pairing and NFC pairing.
---
6. Longest Battery Life: Sennheiser PXC 550-II
Sennheiser PXC 550-II are great over-ear headphones with amazing performance and impressive battery life. These premium-looking headphones are meant for mixed usage and they sound equally amazing with all music genres. Also, they are super-comfy.
Things we like
PXC 550-II headphones look almost identical to the previous PXC 550 model. The only difference is that the newer version has an all-black design without silver details. However, this doesn't diminish the attractiveness of these full-size headphones.
The headphones are mostly made from sturdy and durable plastic. They also have an adjustable and nicely padded headband and thickly cushioned large cups that allow your ears to breathe. Thanks to their foldability, these headphones are highly portable.
Besides good design and build quality, Sennheiser PXC 550-II have a very responsive and easy-to-use control scheme (volume controls, call management, playback controls). There is also the Bluetooth pairing button that can also be used to activate voice assistant. The headphones have a slider that enables you to choose between three ANC levels: user mode, max, and off.
Furthermore, 550-II use Bluetooth 5.0 with up to 237ft of signal range. Their battery is one of the most powerful on the market and it offers up to 30 hours of playtime with the ANC off (or approximately 20 hours with the ANC on). The recharging takes up to 1.5 hours.
We are very happy with the sound signature of PXC 550-II. The bass and the mids are excellently balanced and the headphones are suited for most music genres. ANC works like a charm and makes these perfect for commuters, frequent flyers, office workers, etc.
Things we don't like
Sennheiser should improve treble performance and make it less uneven and less harsh because it really affects the overall impression.
The headphones don't support NFC pairing.
---
7. Most Neutral-Sounding Professional Headphones Under $500: Shure SRH1540
Shure SRH1540 is the last and the most expensive product on our list of 7 best headphones under $500. They are professional full-size headphones, mainly used for critical listening and mixing. They are also a great choice for musicians and audiophiles.
Things we like
SRH1540 are nicely designed closed-back headphones. They are available in an attractive combination of dark gray and black. The headphones have an adjustable and nicely padded headband and thickly padded large oval cups. The detachable audio cable is 1.8m long and it has no inline controls.
Recommended Reading :

The headphones are made from lightweight materials such as aircraft-grade aluminum, Alcantara, carbon fiber, etc. All these premium materials are rarely used in the headphone industry and make this model both durable and extremely comfortable. The cups are made from plastic but they don't diminish the overall impression.
Like all studio-oriented headphones, Shure SRH1540 have a pretty flat frequency response and neutral sound signature. The bass is slightly elevated, the midrange is open and natural, while the treble is resonant and sparkling. One of the strongest impressions is the amount of detail these headphones deliver.
Things we don't like
Unfortunately, Shure SRH1540 are quite expensive headphones. Also, they are not very portable wired headphones.
---
This was our list of 7 best headphones under $500 in 2021. We hope you liked it and found some interesting models. If our reviews didn't manage to answer all your questions, please consult our FAQs section or leave us a comment below.
---
FAQs
Q: Are expensive headphones worth the money?
A: Expensive headphones cost so much for a reason. In most cases, the reason is their quality. They are usually easily distinguishable from cheap headphones. They are made of more premium materials, they have a more subtle design, and, of course, they deliver better performance. Sure, a pair of cheap headphones can be very durable and it can sound much better than the price implies, but they can hardly be as good as much more expensive headphones.
Q: Are expensive headphones meant only for professional use?
A: Many expensive headphones are classified as professional studio equipment and they are mainly used for recording, monitoring, etc. However, not all expensive headphones are made for professionals. You can find both cheap and expensive professional equipment as well as consumer products. Everyone and anyone with enough money can buy a pair of expensive professional headphones. The question is whether they'll like the sound because professional headphones have a rather flat sound signature, which is not so popular among regular consumers. As it turns out, most people prefer bass-oriented or even bass-heavy headphones.
Q: What are the best headphones under $500 in 2022?
A: That depends on many factors, including subjective reasons such as taste and purpose. You can buy the most expensive headphones in the world and still be disappointed because they don't match your sound preferences or some other requirements. We advise you to go through our list of 7 best headphones under $500 and see which headphone/earbud model suits your lifestyle best.
Q: What is the best headphone brand?
A: There are many headphone and earbud brands out there and it is completely normal to be confused. In case you need a pair of cheaper headphones or earbuds, you should check out one of our previous articles about different types of budget headphones and true wireless earbuds and see if there is something you like. On the other hand, if your budget can handle it, you can hardly go wrong with pricier brands like Sennheiser, Beyerdynamic, B&O, Shure, Focal, Bose, etc.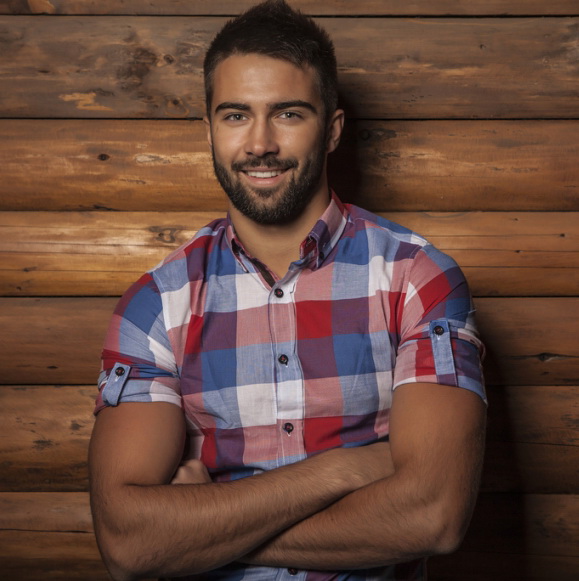 Hello, my name is James Longman.
I'm a writer and editor at AudioReputation. I disassembled my first portable AM/FM radio when I was only 8. At the age of 11, I burned the circuit board on my old boombox cassette player. I'm not going to explain how but it was reckless and stupid.
Since then, I have become much more careful around radios, boomboxes, and other audio devices (at least, I like to think so) but I have never lost the passion for audio equipment. Throughout 20 years of my professional career, I've been working for various audio equipment manufacturers and even started building speakers on my own in my little workshop.
I love the work we do here at AudioReputation. Testing, comparing, and evaluating all kinds of audio devices (speakers, soundbars, headphones, home theater systems, etc.) is something I truly enjoy. I try to be unbiased and give you my honest opinion on every piece of equipment I test. Still, you should take my reviews with a pinch of salt and always be just a little bit skeptical. The fact that I liked some speaker or soundbar doesn't mean that you are going to love it. If you have the opportunity, you should test it/hear it before buying it.