AudioReputation is reader-supported. When you buy through links on our site, we may earn an affiliate commission Learn More
Harman Kardon Onyx Studio 6 is the latest premium Bluetooth speaker from the Onyx Studio line. At first glance, it looks exactly like its predecessor – it's the same size, same shape, and same design. It's also the same driver arrangement and the same control scheme. The most important (and probably the only big) upgrade is the use of waterproof fabric which made the speaker fully waterproof (IPX7 rated). Another noticeable difference is the price difference. Today, we will discuss the features and performance of the Onyx Studio 6, compare it against the previous speakers from the Onyx line and other similarly priced Bluetooth speakers, and give you our opinion on whether it's worth it or not. For starters, here's a short overview.
---
As mentioned in the introduction, Onyx Studio 6 looks exactly the same as Onyx Studio 5. It's the same attractive and stylish suitcase-like design, the same handle, the same control scheme, and the same input scheme. They changed the colors of the aluminum handles (on some versions) and used a rubber cover for the input panel on the back. Even though it looks the same, the speaker doesn't feel the same since they changed the fabric grille that covers the whole cabinet. People from Harman Kardon used the kind of grille that feels more like the fabric you can find on JBL's waterproof speakers. Because of the grille and the rubber flap on the back, the speaker is now fully waterproof.
More from Harman Kardon:

The manufacturer didn't make a lot of changes. They used the same type and size of drivers, the same Bluetooth version (Bluetooth 4.2), the same battery (3.280mAh/8h of playtime). The speaker also supports the same advanced Bluetooth features like multipoint pairing (up to 2 Bluetooth audio sources) and wireless daisy-chaining (but you can only pair two speakers together and you can only get louder sound, not stereo sound). Studio 6 has a similar sound signature with just a slightly less elevated bass (probably because of the waterproof grille), which makes the sound signature a bit more balanced compared to Studio 5.
Onyx Studio 6 and Studio 5 share some common downsides. They are not compatible with older Harman Kardon Onyx Studio speakers and they can't be controlled with an app. Also, the stereo separation doesn't exist, not even when you pair two since they can't play in stereo. Finally, we can't say we are perfectly happy with the battery life. It's not the worst battery out there, but we have expected a little bit more. The battery remained the same – they didn't upgrade it.
Attractive suitcase-like design

Solid exterior and

IPX7 waterproof rating

Simple and easy-to-use control scheme

Bluetooth 4.2 and AUX connection

Battery-operated and portable (8h playtime at 50% volume)

Multipoint pairing support (pair up to two sources)

Dual Wireless Sound (pair two Onyx Studio 6 speakers wirelessly for louder sound)

Rich and detailed sound reproduction with deep and layered bass
Can't be paired with older HK Onyx Studio speakers (Onyx Studio 1-4)

There's no stereo separation

It can't be controlled with an app

It doesn't have a built-in mic
Onyx Studio 6 is basically Onyx Studio 5 with a waterproof coating. It's the same eye-catching suitcase-like design with simple controls and a reliable Bluetooth connection. It supports multipoint pairing and can be daisy-chained wirelessly with another Onyx Studio 5 or Onyx Studio 6. It has a built-in battery and can provide 8h of playback at moderate volumes. In terms of sound quality, there's just a minimal difference between Onyx Studio 6 and its predecessor, probably because of the waterproof fabric grille. The bass is deep and fast, the mids are clear, and the highs are consistent.
---
If you need a fully waterproof speaker and you loved the design and features of the Onyx Studio 5, Harman Kardon Onyx Studio 6 is the perfect speaker for you. If you don't need your speaker to be waterproof, you can stick to Studio 5 and save 50 bucks since they are pretty much the same in all the other aspects.
---
YouTube Video
What's in the box?
Inside an attractive, premium-looking box, you will find your Onyx Studio 6 Bluetooth speaker, power adapter, quick-start guide, and a warranty card. Everything is nicely packed – the speaker is protected with foam and the adapter is packed inside a separate box.
Studio 6 doesn't come with a carrying case but you can order it separately.
Carrying case (sold separately)
Specs
Harman Kardon Onyx Studio 6 Specifications
DIMENSIONS
Width
11.5 inches
Depth
5 inches
Height
11.2 inches
Weight
6.5lb
DRIVERS
Woofers
4.7in x1
Tweeters
1in x1
ENCLOSURE TYPE
Sealed
BATTERY
Type
Lithium-ion, rechargeable
Capacity
3,283mAh/3.6V
Playtime
Up to 8 hours (at 50% volume)
Recharge time
Up to 5 hours
OTHER POWERING OPTIONS
DC input
CONNECTIONS
Bluetooth, AUX
BLUETOOTH DETAILS
Bluetooth version
4.2
Supported Bluetooth profiles
A2DP 1.3, AVRCP 1.6
NFC
No
Bluetooth range
Up to 33ft
Multipoint pair
Yes (Connect up to 2 devices simultaneously)
Daisy-chaining
Yes (pair up to 2 speakers together for louder sound)
OTHER TECHNICAL SPECS
Frequency response
50Hz to 20,000Hz
RMS output power
40W
SNR
80dB
ADDITIONAL FEATURES
Aluminum handle 

Fully waterproof IPX7-certified
Design
Harman Kardon Onyx Studio 6 features a recognizable design – the same one we've seen on Onyx Studio 5. It's the same circular shape with a thick base on the bottom and a nice aluminum handle on the top. The speaker cabinet is made of plastic and wrapped in a waterproof fabric. Studio 6 is available in three colors – space gray (with a gold-plated handle), charcoal black (with a black handle), and steel blue (with a gold-plated handle).
Available in three versions – space gray, charcoal black, and steel blue
At the bottom of the front panel, there's the Harman Kardon logo. The control panel is at the top. On the back, right at the bottom, there's a tiny silicone flap protecting the 3.5mm audio input, power input, and a micro USB service port.
Front and rear panels
The control panel remained the same. You have 5 buttons – Bluetooth/pairing, volume controls, power button, and play/pause button.
Control panel
Features
One thing we all know about Harman Kardon is that they make very attractive audio equipment. Their speakers are, almost by default, very eye-catching and the build quality is always impeccable. However, they rarely make waterproof speakers. With Onyx Studio 6, Harman Kardon brought its craftsmanship to another level. Thanks to the new fabric, they finally made a fully waterproof IPX7-certified speaker. It took them only 6 versions to finally get there, but they did it. Joking aside, they made a rugged speaker that you can bring with you wherever you go without worrying about damaging it. It's solid and feels very durable.
Like the Onyx Studio 5, Studio 6 houses one 4.7in woofer, one 1in tweeter, and one passive bass radiator. All the speakers (and the bass radiator) are mounted on the front panel.
One woofer, one tweeter, and one passive bass radiator
The speaker has a fairly simple 5-button control scheme. The buttons have a nice tactile feeling to them and are perfectly responsive.
Studio 6 features Bluetooth 4.2. The pairing is simple and takes just a few seconds – you just have to turn it on and press the Bluetooth button to initiate pairing. The connection range extends over 50ft outdoors and you will probably get 33ft indoors (depending on the configuration of the room, walls, and furniture). There's no info on the supported Bluetooth profiles and audio codecs, which probably means it supports only the basic AAC and SBC codecs. NFC pairing is not supported, which is kind of disappointing – it's only natural to expect NFC at this price point. Once paired with a Bluetooth device, the speaker will memorize it and pair with it automatically the next time.
The Bluetooth supports multipoint (aka multi-host) pairing. You can connect two devices at the same time but you can stream audio from one at a time.
If you need a louder sound, you can pair two Studio 6 speakers wirelessly. You can also pair Studio 5 with Studio 6, but you can't pair Studio 6 with Studio 4 and older speakers. To do this you just have to press and hold the Bluetooth button on both speakers for 5sec. Harman Kardon calls this feature Wireless Dual Sound.
If you don't want to use Bluetooth or if your audio source (mp3 player, for example) doesn't feature Bluetooth connectivity, you can use the 3.5mm audio input on the back. One thing to be aware of is that the Bluetooth connection takes priority over the AUX input. This means that you have to disconnect your Bluetooth device and disable Bluetooth to play audio through 3.5mm audio input.
Studio 6 has the same rechargeable Li-ion battery as Studio 5. They didn't upgrade the battery, which is probably the biggest disappointment. You will get 8h of playback at moderate volumes (up to 3h at full volume) and the recharge takes surprisingly long – up to 5h. When we were reviewing Studio 5, one of our biggest complaints was related to battery life. 8 hours is not that bad but you can get more at this price point. Installing a larger battery should be Harman Kardon's next priority. Hopefully, Onyx Studio 7 will deliver much longer playtime.
Recommended Reading :

This speaker doesn't have a built-in mic. If you like the handsfree feature, Onyx Studio 6 is not the best choice. Also, the speaker doesn't come with an app that would allow you to play with the EQ settings and other advanced settings.
Performance and Sound Quality
We don't have any major complaints regarding the performance and ease of use. Onyx Studio 6 is super-easy to pair and control. The Bluetooth connection is reliable and perfectly stable within the advertised range. The build is impeccable – HK Onyx Studio 6 looks like it can survive heavy use, maybe even a few accidental drops.
The LED indicator on the front panel, located right under the power button, will indicate the Bluetooth status and will blink red when the battery is low. Unfortunately, there's no real battery status indicator so you can't know how much battery you have left.
When it comes to sonic performance, the difference between Onyx Studio 5 and Studio 6 is barely noticeable. As mentioned, they have the same drivers and the same driver arrangement so it's only natural to expect them to sound similar. The fabric used for the grille is different which made the bass slightly less intense, but it's still elevated and punchy. Studio 6 definitely has a stronger and more impactful bass response than the Onyx Studio 4 and older speakers. The mids are not affected by the elevated bass. They are fairly balanced and natural. The vocals are crisp and clear and the highs are just slightly elevated but fairly consistent. The treble is not too bright or fatiguing. All in all, the sound signature is warm (due to the subtle bass elevation). It's very engaging and fun to listen to.
It's pretty obvious but we still have to say it – don't expect any stereo separation (this driver arrangement can't give you any). You won't get better separation even if you pair two since they will play in mono mode (not stereo). Also, the max volume will be lower when using the battery. It gets louder when the speaker is plugged in.
Frequently Asked Questions
What is the difference between Onyx Studio 6 and 7?
The main difference between the Onyx Studio 6 and 7 is the water resistance. The 6 is fully waterproof, with an IPX7 certification. The 7 is not waterproof; in fact, it does not have an IP rating. This makes the 7  unsuitable for outdoor use. However, the Onyx Studio 7 has a second tweeter, making the audio considerably clearer and sharper.
How many watts is Harman Kardon Onyx Studio 6?
The Harman Kardon Onyx Studio 6 is a 50W speaker.
Which is better between Bose and Harman Kardon?
It depends on personal preference when determining which of the two is better. Bose has a slight advantage in the sound quality department as it offers a surround sound experience. Harman Kardon, on the other hand, is directional. However, if you're looking for portable speakers, surround sound is not important. That being said, the Harman Kardon has more bass boost than Bose, which adds to the listening experience. But ultimately, it boils down to personal preference to determine which is best for you.
Final Thoughts
If you loved the Onyx Studio 5 and just wanted it to be more rugged and waterproof, Onyx Studio 6 is the perfect choice for you. It's a beautiful Bluetooth speaker with a very stable Bluetooth connection, some nice additional Bluetooth features (wireless dual sound and multipoint pairing), easy-to-use controls, and quite engaging sound signature.
HARMAN KARDON Onyx Studio Speakers Compared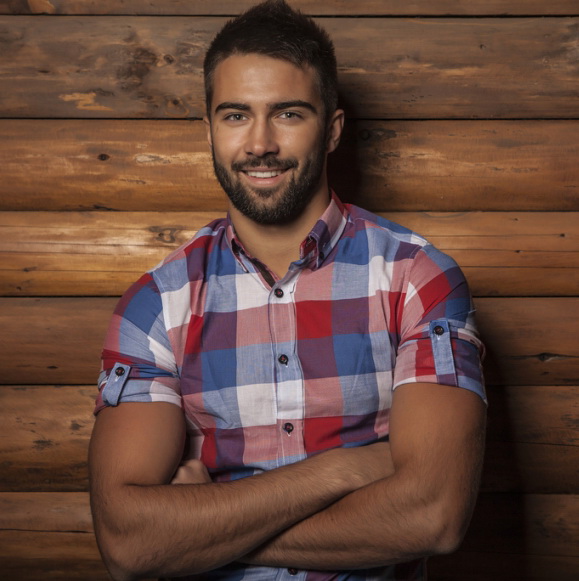 Hello, my name is James Longman.
I'm a writer and editor at AudioReputation. I disassembled my first portable AM/FM radio when I was only 8. At the age of 11, I burned the circuit board on my old boombox cassette player. I'm not going to explain how but it was reckless and stupid.
Since then, I have become much more careful around radios, boomboxes, and other audio devices (at least, I like to think so) but I have never lost the passion for audio equipment. Throughout 20 years of my professional career, I've been working for various audio equipment manufacturers and even started building speakers on my own in my little workshop.
I love the work we do here at AudioReputation. Testing, comparing, and evaluating all kinds of audio devices (speakers, soundbars, headphones, home theater systems, etc.) is something I truly enjoy. I try to be unbiased and give you my honest opinion on every piece of equipment I test. Still, you should take my reviews with a pinch of salt and always be just a little bit skeptical. The fact that I liked some speaker or soundbar doesn't mean that you are going to love it. If you have the opportunity, you should test it/hear it before buying it.